Chicken Teriyaki Stir-Fry
Making chicken teriyaki stir-fry has never been easier! Just grab a bag of frozen stir-fry veggies and whisk up a batch of our yummy sauce—you'll save time without skimping on flavor!
We just can't get enough of the sauce! The flavor really soaks in when marinating the thin slices of chicken and it only takes about 10 minutes.
Soy sauce that's low in sodium keeps it from becoming too salty while ginger, garlic and a touch of brown sugar deliver that superb Asian flavor you'd expect from a restaurant.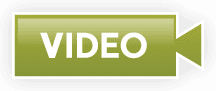 Watch our video on how to peel and grate ginger!
Chicken Teriyaki Stir-Fry Recipe
Chicken teriyaki stir-fry is quick and easy and super tasty with homemade sauce and frozen veggies.
Ingredients
Yield: 6 -8 servings
1/2 cup low-sodium soy sauce
3 Tbsp brown sugar
1 Tbsp cornstarch
1 Tbsp ginger, minced
3 cloves garlic, minced
1/4 - 1/2 tsp red pepper flakes, crushed
1 lb boneless, skinless chicken breasts, thinly sliced
2 Tbsp sesame oil
1 yellow onion, sliced
1 cup carrots, grated
1 lb bag stir-fry vegetables, frozen
Instructions
In a medium-sized bowl, add soy sauce, brown sugar, cornstarch, ginger, garlic, and red pepper then whisk until brown sugar and cornstarch have dissolved. Add thinly sliced chicken and stir, ensuring each piece is coated with marinade. Cover and refrigerate for 10 minutes.

Place a wok or large skillet over medium-high heat and add sesame oil. Add sliced onion and grated carrots and cook, stirring frequently, for approximately 4 minutes until onion becomes soft and translucent.

Add frozen stir-fry vegetables and cook just until hot—about 5–6 minutes. At this point, they should also be crisp and tender. Transfer vegetables to a plate, cover loosely to keep warm and set aside.

Return skillet or wok to heat and add all of the chicken including the marinade. Stir constantly until sauce is thick and chicken is completely cooked through. Depending upon how thin the chicken has been sliced, it should take between 3–5 minutes.

Add vegetables back into pan, stir to coat with sauce and continue cooking only until veggies reach desired tenderness. Remove from heat and serve immediately over a bed of steamed rice or noodles.
Notes
Stir-fry veggies usually contain sugar snap or snow peas, carrots, onions, bell pepper, broccoli and other customary items such as bamboo shoots or water chestnuts.
Calories: 208kcal, Carbohydrates: 16g, Protein: 20g, Fat: 7g, Saturated Fat: 2g, Polyunsaturated Fat: 2g, Monounsaturated Fat: 3g, Cholesterol: 44mg, Sodium: 1254mg, Potassium: 173mg, Fiber: 2g, Sugar: 9g