Mayo-Free Deviled Eggs Video
Cheryl is not a big fan of mayonnaise and came up with this yummy version using fragrant olive oil. This mayo-free deviled egg recipe is perfect for appetizers or alongside your favorite salad. But the secret to the best deviled eggs is how you cook them.
So once the eggs are cooked to perfection, the process is as easy as 1-2-3. Cool boiled eggs, prepare the filling then pipe the mayo-free goodness into your sliced eggs. Sprinkle with a little paprika and voila! The appetizer is served and no one is the wiser that this is a much healthier version.
If you prefer your deviled eggs extra spicy, try Hungarian paprika—it packs a little more heat than the traditional variety and is accompanied by a nice, smoky flavor. Vavoom!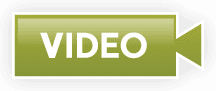 Watch our video on how to make perfect hardboiled eggs!
Mayo-Free Deviled Eggs Recipe
Enjoy a health-conscious approach to your favorite dish—make deviled eggs without mayo! They're delish!
Ingredients
Yield: 24 eggs
12 eggs
1 tsp Dijon mustard
1/4 cup water
1/4 cup yogurt
1/4 cup light olive oil
2 tsp paprika
salt and pepper, to taste
Instructions
Place eggs in single layer in large pot. Fill pot with cold water until eggs are covered by about 1″. Bring eggs, uncovered, to a rolling boil.

Remove pot from heat after boil is achieved and cover tightly with lid. Set timer and allow eggs to sit, covered for exactly 12 minutes.

Carefully remove eggs from pot and place in bowl of ice water to cool and let cool completely, then remove shells.

Cut eggs in half vertically; remove yolks and place in small mixing bowl. Rinse out egg whites and set aside.

In the bowl with the egg yolks, add mustard, water, yogurt, oil, paprika, salt and pepper; stir until smooth; spoon into piping bag. Pipe egg yolk mixture into egg whites. Sprinkle with paprika and enjoy.
Notes
Extra virgin olive oil (EVOO) creates a beautiful emulsion all on its own. So whisk olive oil briskly before substituting in recipes for the same creamy results as mayo!
Calories: 59kcal, Carbohydrates: 0.5g, Protein: 3g, Fat: 5g, Saturated Fat: 1g, Polyunsaturated Fat: 1g, Monounsaturated Fat: 3g, Cholesterol: 106mg, Sodium: 58mg, Potassium: 44mg, Fiber: 0.1g, Sugar: 0.4g