Mushroom Chicken Gouda Bake
Juicy chicken, gooey melted Gouda and savory mushrooms—you just can't argue with that combination. Our mushroom chicken Gouda bake recipe is hearty, satisfying and elegant.
This dish is easy to make, so it's easily prepared on a weeknight; and as we mentioned earlier, the elegance of this dish can't be ignored. It's a tasty meal if you're entertaining guests.
Serve this recipe over a bed of rice, classic mashed potatoes or pasta to create an entrée. If you opt for rice, try a nice wild rice medley or pilaf—yum!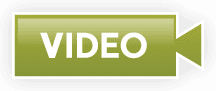 Watch our video on how to sauté mushrooms!
Mushroom Chicken Gouda Bake Recipe
'Rich and earthy' is the theme behind our savory mushroom chicken Gouda bake recipe. It's so tasty!
Ingredients
Yield: 8 servings
4 Tbsp unsalted butter, divided
2 lbs chicken breasts, trimmed and cut into 1" pieces
1/2 tsp salt, plus more to taste
1/2 tsp pepper, plus more to taste
1 tsp garlic powder
1/2 tsp dried thyme leaves
24 oz cremini mushrooms, or button mushrooms, sliced
2 Tbsp all-purpose flour
1 1/2 cups low-sodium chicken broth
4 oz cream cheese
1/2 cup smoked Gouda cheese, shredded
1/4 cup panko breadcrumbs, toasted
fresh parsley, chopped, for garnish
Instructions
Preheat oven to 375 degrees and spray a 2-qt casserole dish with non-stick cooking spray.

Place a large skillet over medium-high heat and add 2 Tbsp unsalted butter. Add chicken pieces and season with salt, pepper, garlic powder and thyme. Cook chicken about 5–6 minutes until lightly browned on all sides and nearly cooked through. Arrange chicken evenly across the bottom of prepared baking dish and set aside.

Return skillet to heat and add additional 2 Tbsp unsalted butter and allow it to melt. Add the mushrooms and season lightly with salt and pepper. Cook the mushrooms about 7–8 minutes, stirring occasionally, until they have released their liquid and begin to brown.

Sprinkle the mushrooms with flour and stir to combine. Allow flour to cook for about 20–30 seconds then add chicken broth and stir to dissolve flour. Bring to a boil then reduce heat to medium-low and simmer for 3 minutes.

Add cream cheese in small pieces and stir until it has melted into the sauce. Remove from heat and add shredded smoked Gouda and stir until cheese is completely melted and sauce is smooth. Season to taste with salt and pepper then pour mushroom cheese sauce over chicken in prepared baking dish.

Sprinkle panko breadcrumbs over the top of the dish and bake 20–25 minutes until bubbly and golden. Remove from oven and allow the dish to sit for 10 minutes before serving. Sprinkle with chopped parsley if desired and enjoy!
Notes
This recipe is the perfect fall or winter dish!
Calories: 299kcal, Carbohydrates: 8g, Protein: 31g, Fat: 16g, Saturated Fat: 9g, Polyunsaturated Fat: 1g, Monounsaturated Fat: 3g, Cholesterol: 99mg, Sodium: 363mg, Potassium: 65mg, Fiber: 1g, Sugar: 0.2g