Eggless Eggnog Cocktail
It's the holiday season and, if tradition serves us right, that means eggnog!
If you love the rich flavor of this classic drink, but you're trying so hard to watch calories during the holidays, we've got the perfect solution! Our eggless eggnog cocktail has all the right ingredients for a delicious drink without the fat.
Our eggless eggnog recipe uses skim milk and sugar-free vanilla pudding to make our cocktail so enticing and our ginger simple syrup is made from a natural sweetener and a hint of ginger to blend perfectly with other spices.
Pudding is whisked into a mixture of milk, vanilla extract, nutmeg, cinnamon, and the most important ingredient, rum. Place it in the fridge to cool for a few minutes, whisk right before serving and garnish with a dash of nutmeg and cinnamon.
Guests will be amazed that your eggless eggnog cocktail is both delicious and low fat at the same time!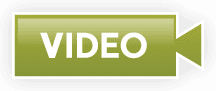 Watch our video on how to peel and grate ginger!
Eggless Eggnog Cocktail Recipe
Our eggless eggnog cocktail recipe uses skim milk and sugar free vanilla pudding so indulge all you want!
Ingredients
Yield: 6 -8 servings
ginger simple syrup
1 cup water
1/2 cup Truvia sweetener
1 Tbsp ginger, chopped
Instructions
ginger simple syrup
Mix water, Truvia and chopped ginger in small saucepan. Boil 1-2 minutes then simmer 6 minutes or until reduced by half.

Set aside to cool.
eggless eggnog cocktail
Combine skim milk, vanilla extract, simple syrup, rum, nutmeg and cinnamon in bowl.

Add instant vanilla pudding mix, whisk 2 minutes then cool in refrigerator 2 minutes.

Whisk before pouring into glasses; sprinkle nutmeg and cinnamon on top.
Notes
Have egg allergies? This drink is made for you. Let the party begin!
Calories: 161kcal, Carbohydrates: 45g, Protein: 6g, Fat: 1g, Saturated Fat: 0.4g, Polyunsaturated Fat: 0.02g, Monounsaturated Fat: 0.1g, Cholesterol: 3mg, Sodium: 325mg, Potassium: 281mg, Fiber: 17g, Sugar: 28g