We use simple syrup in so many test kitchen recipes we thought you should learn the quick and dirty way to make it too! Mimic your favorite coffee-house flavors or berry-inspired cocktails. We've even created simple syrup to go with liquor-soaked fruits and salad dressings!
Experiment using ingredients such as fresh herbs, berries and spices. Once you master the skill, start concocting your own crazy flavors. We can't wait for you to try this!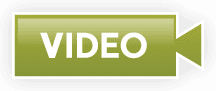 Watch our video on how to peel and grate ginger!
How to Make Simple Syrup Video
what you'll need
optional flavorings
fruit

(such as peaches, berries or pineapple)

zest and juice of lemon

or limes

herbs

(mint, thyme, or rosemary)

cloves

spices

(cinnamon sticks, whole or a piece of smashed ginger)
let's do it
Heat the water and sugar over medium heat until simmering. Stir until sugar is completely dissolved. Continue simmering for 5 minutes. Remove from heat.

If you are flavoring the syrup, let the ingredient(s) steep in the hot syrup for 10–15 minutes. Strain and store in a glass container.
One Last Thing
Use simple syrup in your favorite adult beverage or even stir a tablespoon or two into a glass of club soda for a preservative-free soft drink!