Ginger Lime Refresher Video
Quench your thirst with something unique! Our ginger lime refresher is filled with tasty ingredients like honey, dried turmeric, freshly grated ginger, lime juice and club soda.
You only need about 5 minutes to put this refresher together, and the hardest part is waiting for the water to boil! We love something to sip on that is low-calorie and made with all-natural ingredients.
Of course, we're not gonna judge if you want to add a little vodka to the mix after hours. The adult version is probably amazing!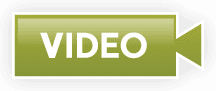 Watch our video on how to peel and grate ginger!
Ginger Lime Refresher Drink Recipe
Our ginger lime refresher is a great way to cool off and enjoy unique flavors like ginger and turmeric!
Ingredients
Yield: 1 serving
1 Tbsp water, hot
1 Tbsp honey
2 limes, juiced
1/4 tsp turmeric, dried
1 2 inch piece ginger, peeled and grated
8 oz sparkling water
Instructions
In a tall glass, add the hot water and honey. Stir until the honey is dissolved and add the lime juice, turmeric and ginger. Stir until completely smooth. Add ice and the sparkling water and enjoy.
Notes
Tumeric and ginger have so many natural healing properties, there's no reason not  to try this drink!
Calories: 83kcal, Carbohydrates: 23g, Protein: 0.5g, Fat: 0.2g, Saturated Fat: 0.1g, Polyunsaturated Fat: 0.1g, Monounsaturated Fat: 0.03g, Sodium: 12mg, Potassium: 92mg, Fiber: 1g, Sugar: 18g