Green Ginger Peach Smoothie
Because spinach is packed with protein, vitamins and minerals, including just one cup of these leafy greens in our smoothie recipe can help lower the risk of cancer, lower high blood pressure and improve bone health. If you can get past the color—think solid color sippy cups to go—you'll reap all the benefits of eating your veggies and your taste buds will be none the wiser!
Since peaches are a naturally sweet, low-calorie fruit, this will help ward off the cravings for added sugars like high-fructose corn syrup or cane sugar in your diet.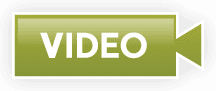 Watch our video on how to peel and grate ginger!
Green Ginger Peach Smoothie Recipe
This green ginger peach smoothie is made with peaches, honey and fresh ginger and tastes amazing!
Ingredients
Yield: 2 smoothies
1 cup baby spinach, loosely packed
1 tsp ginger, peeled and grated
2 cups peaches, frozen
1/4 cup rolled oats
1/2 cup Greek yogurt
2/3 cup almond milk
2 Tbsp honey
1/4 tsp salt
Instructions
Place spinach, ginger, peaches and oats in blender and pulse to combine.

Add yogurt, almond milk, honey and salt. Pulse blender to desired consistency.

Pour into a glass and enjoy!
Notes
If you're not a fan of oats, just omit them from the recipe. Your smoothie will still taste great!
Calories: 209kcal, Carbohydrates: 37g, Protein: 10g, Fat: 3g, Saturated Fat: 1g, Polyunsaturated Fat: 0.3g, Monounsaturated Fat: 1g, Cholesterol: 5mg, Sodium: 96mg, Potassium: 476mg, Fiber: 4g, Sugar: 26g