Arugula Quinoa Salad
When we eat salad, all we want is great flavor and to feel full afterwards. Nothing is more disappointing than bland ingredients mixed in with your greens! That's why we included fresh strawberries in our arugula quinoa salad recipe. If strawberries are not available, blueberries and raspberries are great alternatives.
The quinoa is light enough to mix evenly with the other ingredients and we're crazy about the nutty flavor. Sunflower seeds provide a nice pop of savory texture, and the Parmesan cheese brings a nice, artisanal element to the finished product. Trust us—this arugula quinoa salad will quickly become a family favorite!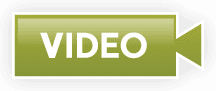 Watch our video on how to make quinoa!
Arugula Quinoa Salad Recipe
Arugula quinoa salad is perfect for lunch any time of year! It's made with fresh strawberries, sunflower seeds, Parmesan cheese and homemade dressing—yum!
Ingredients
Yield: 4 -6 servings
dressing
2 Tbsp red wine vinegar
1 Tbsp shallot, finely minced, or red onion
4 Tbsp oil
1 tsp Dijon mustard
1 tsp honey
1/4 tsp salt
salad
4 cups baby arugula, packed
2 cups cooked quinoa
1 cup berries, (strawberries, blueberries, etc.)
2 Tbsp sunflower seeds, toasted
1/2 cup Parmesan cheese, shaved
salt and pepper, to taste
Instructions
In a small bowl, whisk together salad dressing ingredients until they come together to form an emulsion. Let dressing sit at room temperature or in the refrigerator for 20 minutes.

When ready to serve, toss arugula with quinoa in a large salad bowl until well blended. Add berries, sunflower seeds, shaved Parmesan and dressing.

Toss gently to combine, season to taste with salt and pepper then serve immediately.
Notes
If you're not a fan of vinaigrette, simply toss this salad with a little olive oil seasoned with salt and pepper to taste!
Calories: 343kcal, Carbohydrates: 29g, Protein: 11g, Fat: 22g, Saturated Fat: 5g, Polyunsaturated Fat: 10g, Monounsaturated Fat: 5g, Cholesterol: 10mg, Sodium: 622mg, Potassium: 322mg, Fiber: 4g, Sugar: 3g