Kiwi Strawberry Basil Salad Video
Fruit salad can go two ways—traditional and boring or beautiful and exotic! We used ripe, voluptuous strawberries and succulent, tart-tasting kiwis to create this non-traditional kiwi strawberry basil salad recipe.
Marinated in a lime simple syrup then garnished with fresh basil, this salad takes your taste buds from one end of the spectrum to another—sweet then piquant then earthy. Perfect for breakfast, lunch, dinner or dessert!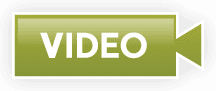 Watch our video on how to make simple syrup!
Kiwi Strawberry Basil Salad Recipe
Put a surprising twist on traditional fruit salad with this kiwi strawberry salad with fresh basil!
Ingredients
Yield: 4 -6 servings
Instructions
In a small saucepan, bring sugar and water to a boil and cook for one minute or until the sugar dissolves. Remove from heat and stir in the lime juice. Transfer syrup to a glass bowl and place in the freezer to rapidly cool for about 5 minutes.

Add sliced strawberries and kiwis to a large mixing bowl and toss gently to combine.

Pour cooled syrup over fruit, toss in torn basil leaves and chill for 15 minutes. Serve and enjoy!
Notes
Really, you can use any kind of fruit you like. Prefer to channel a woodsy escape? The salad is especially nice with mixed berries!
Calories: 167kcal, Carbohydrates: 41g, Protein: 2g, Fat: 1g, Saturated Fat: 0.04g, Polyunsaturated Fat: 0.4g, Monounsaturated Fat: 0.1g, Sodium: 6mg, Potassium: 483mg, Fiber: 6g, Sugar: 30g