Quinoa Tabbouleh Salad Video
If you've resolved to eat healthier, you will love this tabbouleh salad! We combined super-food parsley, protein-packed red quinoa and a zesty dressing of lime juice and extra virgin olive oil. All these ingredients make a healthy powerhouse of a salad that you'll want to make as much as possible.
Serve it as a side dish or as a main course that everyone will surely enjoy! We're willing to bet they'll beg you for the recipe after their second bite.
This post may include links to purchase items from our affiliates.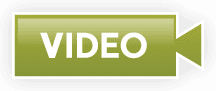 Watch our video on how to make quinoa!
Quinoa Tabbouleh Salad Recipe
Healthy and hearty, this recipe for quinoa tabbouleh salad is super easy to prepare and is a Middle Eastern dish that will rock your taste buds!
Ingredients
Yield: 4 -6 servings
3 Tbsp lime juice
1/2 tsp kosher salt
black pepper, to taste
1/4 cup extra virgin olive oil
4 cups fresh parsley, stems removed, chopped
1 cup red quinoa, cooked
1 Tbsp fresh mint, chopped
1 English cucumber, diced into 1/2″ pieces
2 green onions, finely chopped
2 cups cherry tomatoes, or grape tomatoes, halved
1 cup chicken, shredded, optional
Instructions
Prepare quinoa according to the recipe.

In a large salad bowl, whisk together lime juice, salt, pepper and olive oil. Set aside.

Place parsley in a food processor (or finely chop by hand) and pulse 4–5 times or until the parsley is finely chopped. Empty chopped parsley into a flour sack towel and twist to enclose. Hold the towel under running water and massage for 30 seconds to a minute. Squeeze all the liquid out of the towel, empty the washed and dried parsley into the salad bowl and thoroughly combine with the dressing.

Add the quinoa, mint, cucumbers, and green onions to the bowl. Stir to combine. Taste for seasoning, adding more olive oil, salt or lime juice as needed. Fold in tomatoes and chicken.

Cover and refrigerate until ready to serve.
Notes
Traditional Arabian tabbouleh is made with bulgur (dried cracked wheat) but we opted for the nutty zest of quinoa for this dish.
Calories: 382kcal, Carbohydrates: 38g, Protein: 21g, Fat: 18g, Saturated Fat: 2g, Polyunsaturated Fat: 2g, Monounsaturated Fat: 11g, Cholesterol: 33mg, Sodium: 271mg, Potassium: 667mg, Fiber: 7g, Sugar: 4g