Spinach and Feta Frittata Video
The last thing you want to do is spend hours in the kitchen preparing a simple meal for your family during a busy weekend or workweek. And while we hate the world 'gourmet,' we will say even though this dish appears to be on the 'fancy' side, preparation for our light and fluffy spinach and frittata recipe couldn't be easier!
This recipe is a wonderful treat because you can customize it however you'd like. We opted to keep it simple with fresh spinach, feta cheese, caramelized onions and seasonings. You can easily add tomatoes, mushrooms or savory meats for diversity; and if you like a little spice in your life, take a gander at all the yummy varieties of pepper at the market while you shop for ingredients.
Spinach and Feta Frittata Recipe Tips:
+ If you are going to prepare this frittata mixture in advance, let it cool, then cover with aluminum foil or lid then transfer skillet to the refrigerator or transfer into a greased 9″ x 13″ casserole dish.
+ When you are ready to cook the frittata, take your skillet out of the fridge, uncover then preheat oven to 350 degrees. Bake for 35–40 minutes straight from the fridge!
+ You can make this with egg whites if you're looking for a high protein, macro-friendly recipe.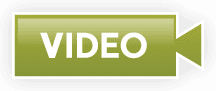 Watch our video on how to caramelize onions!
Spinach and Feta Frittata Recipe
Ingredients
Yield: 4 -6 servings
Instructions
If going directly into the oven, preheat oven to 350 degrees.

Heat 1 Tbsp oil in a heavy, oven-safe skillet. (If you don't have an ovenproof skillet, use a 9″ x 13″ casserole dish.) Add washed and slightly wet spinach to the pan then cover and steam for 2–3 minutes. Lift cover and stir spinach with a wooden spoon. Cover and steam for an additional 2 minutes until all the spinach has wilted. Don't overcook.

Remove spinach from skillet then drain in a colander, making certain to squeeze out the water with a large spoon. Set aside.

Add remaining oil to skillet and heat until it shimmers. Add onion to skillet then cook until translucent about 3 minutes. Remove from heat.

Separate spinach with two forks. Sprinkle separated spinach over the onion. The spinach will try to clump up, so keep separating it until it's mixed together.

Sprinkle top of the spinach evenly with Parmesan cheese.

Whisk eggs in a large bowl until smooth. Add remaining ingredients (except feta) then whisk until blended. Pour mixture into skillet. Sprinkle the top with the crumbled feta.

Place skillet in oven and bake for 30–35 minutes or until the middle is set and bounces back to touch or a knife inserted into the middle comes out clean.
Calories: 419kcal, Carbohydrates: 8g, Protein: 29g, Fat: 30g, Saturated Fat: 11g, Polyunsaturated Fat: 3g, Monounsaturated Fat: 13g, Cholesterol: 664mg, Sodium: 980mg, Potassium: 753mg, Fiber: 2g, Sugar: 4g