Veggie Sesame Spring Roll
A spring roll is the perfect light and delicious snack. Our recipe includes homemade sesame dressing that's bright and crisp thanks to the fresh-squeezed lime juice. You'll love the flavor!
Rolling the rice paper to make a spring roll may look tricky, but it's really not too hard. The most important thing is to not submerge the paper into water for too long. We walk you through the steps below, but you can also watch our how-to video. The filing for the rolls is different, but you'll get the gist!
Sweet chili sauce or garlic hoisin sauce, which you can find in the Asian aisle of your grocery store, are both perfect for dipping these spring rolls—or try making our peanut sauce.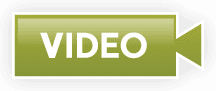 Watch our video on how to make quinoa!
Veggie Sesame Spring Roll Recipe
A delicious and veggie-friendly sesame spring roll is ready to enjoy in just 30 minutes—here's how!
Ingredients
Yield: 8 -12 spring rolls
filling
1 1/2 cups cooked quinoa, cooled
1 cup red cabbage, chopped
1/2 red bell pepper, finely sliced
1 large carrot, grated or finely sliced
1/2 cup cilantro
2 green onions, sliced
salt and pepper, to taste
dressing
1/4 cup lime juice, fresh-squeezed
2 Tbsp soy sauce
1 Tbsp oil
1 Tbsp sesame oil, toasted
2 Tbsp honey
1/2 tsp dry mustard powder
1/4 - 1/2 tsp red pepper, crushed
Instructions
Place quinoa, red cabbage, bell pepper, carrot, cilantro and green onion in a large bowl then toss to combine.

In a small mixing bowl, whisk together all ingredients for dressing until completely incorporated. Add dressing to veggies and toss gently until combined. Season with salt and pepper then cover and refrigerate until ready to assemble spring rolls.

Submerge one sheet of rice paper wrapper into the bowl of hot water for 2 seconds only. Allow the water to coat the entire paper evenly and allow the excess to drip off. Lay the wrapper flat onto your work surface—it will continue to soften as you add the filling.

Place about ⅓–½ cup of filling in the center of the rice paper wrapper. Fold the left and right sides inward over the filling then tightly roll the wrapper—without breaking the rice paper—the same way you would roll a burrito. Once the rice paper touches itself, it will stick together and seal the roll.

Repeat the rolling procedure with remaining ingredients. Once you have rolled all of your spring rolls, cover with a damp paper towel and place in the refrigerator. Serve with sweet chili sauce or garlic hoisin sauce, both of which are easily found in the Asian aisle of the grocery store.
Notes
Try these spring rolls with our delicious peanut dipping sauce!
Calories: 198kcal, Carbohydrates: 35g, Protein: 5g, Fat: 5g, Saturated Fat: 1g, Polyunsaturated Fat: 2g, Monounsaturated Fat: 1g, Cholesterol: 3mg, Sodium: 520mg, Potassium: 214mg, Fiber: 2g, Sugar: 6g