Homemade Blackberry Lemonade
Our homemade blackberry lemonade recipe is for lemonade lovers who want to add some flair to their daily sipping routine.
This recipe is quick and easy. Buy any store-bought lemonade you fancy—the magic is in the simple syrup, which comes together quickly and inexpensively. Fresh blackberries are great, but the frozen packages work just as well.
We added additional fresh-squeezed lemon juice to this recipe because we expect to pucker over our favorite afternoon refresher, but feel free to add the additional lemon juice to your liking.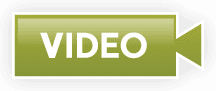 Watch our video on how to make simple syrup!
Homemade Blackberry Lemonade Recipe
Homemade blackberry lemonade is easy to make and a sweet-tasting alternative to traditional recipes!
Ingredients
Yield: 9 cups
lemonade
2 qt lemonade
1/2 cup blackberry syrup
1/2 cup lemon juice, fresh-squeezed
Instructions
To make blackberry simple syrup, combine 1 cup fresh or frozen blackberries, water and sugar in a medium-sized saucepan over medium-high heat until mixture comes to a boil and sugar has dissolved completely. Remove from heat then set aside to cool.

Once mixture has cooled, strain through a sieve, discarding the pulp and seeds. This should yield about 1½ cups of blackberry syrup.

To make lemonade, combine lemonade, ½ cup syrup and lemon juice in a large pitcher. Stir well to ensure ingredients have combined completely. Serve in glasses filled with fresh ice.
Notes
Making this recipe for girl's night? We think it will taste great with vodka!
Calories: 98kcal, Carbohydrates: 24g, Protein: 0.5g, Fat: 0.1g, Saturated Fat: 0.004g, Polyunsaturated Fat: 0.1g, Monounsaturated Fat: 0.01g, Sodium: 7mg, Potassium: 58mg, Fiber: 1g, Sugar: 21g