Bourbon Nor'easter Cocktail
We used fresh ginger and lime to mix up a Nor'easter cocktail that quickly became our new favorite drink. Not having much experience with bourbon, we were afraid this drink was going to be way too strong—but with just the right ingredients, you'll be delighted! It's sweet like caramel with the brightness of ginger and lime.
We did a few things differently than the traditional recipe—first, we scrapped the ginger beer in favor of ginger ale. Ginger beer is delicious, but it can be expensive and hard to find. We suggest you save your pennies for a higher-quality bourbon. We also incorporated minced ginger in this recipe for its fresh, sprightly flavor. You can buy fresh ginger root in the store, or look for ginger paste in the fresh produce section.
To make mincing easy if you're using ginger root, first peel it with a carrot peeler then put it through a garlic press right into the cocktail shaker. It couldn't be easier!
Once you combine all the ingredients, make sure to get your cocktail extra cold by allowing time for it to chill in the freezer. Serve immediately and enjoy!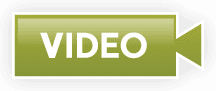 Watch our video on how to peel and grate ginger!
Bourbon Nor'easter Cocktail Recipe
Even if you're not a fan of bourbon, you'll love this Nor'easter cocktail with fresh ginger and lime!
Ingredients
Yield: 2 servings
1 oz maple syrup
1 oz lime juice, the juice from 1 lime
1 1/2" piece ginger, minced
4 oz bourbon
2 oz ginger ale
slice lime
Instructions
Combine syrup, lime juice, minced ginger, bourbon and ginger ale in a cocktail shaker then give it a good rattle.

If possible, let mixture chill in the freezer for 2–4 minutes, until very cold. Pour in a glass packed with ice then garnish with a fresh lime wedge, if desired.
Notes
A traditional nor'easter cocktail does not come with a sugar-rimmed glass, but we thought it was fun and it tasted good too!
Calories: 208kcal, Carbohydrates: 17g, Protein: 0.1g, Fat: 0.04g, Saturated Fat: 0.01g, Polyunsaturated Fat: 0.01g, Monounsaturated Fat: 0.004g, Sodium: 2mg, Potassium: 31mg, Fiber: 0.3g, Sugar: 15g