Skinny Hard Lemonade Bar
Perfect for a bridal shower, this self-serve skinny hard lemonade bar is made with the natural sugar-substitute, Truvia (or your favorite brand of Stevia). Don't forget the fresh fruit, lemon twists and fresh herb toppings, and it will be the talk of your party!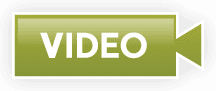 Watch our video on how to make simple syrup!
Skinny Hard Lemonade Recipe
Guests love the hands-on fun of a skinny hard lemonade bar and it frees you from bartending duties, leaving more time to socialize!
Ingredients
Yield: 8 1 pitcher
blueberry simple syrup
1 1/2 cups blueberries
1/4 cup water
1/4 cup Truvia
blueberries, and fresh herbs for garnish, optional
rhubarb simple syrup
2 cups rhubarb, chopped
1/4 cup water
1/4 cup Truvia
fresh herbs, for garnish, optional
strawberry simple syrup
1 1/2 lbs strawberries, quartered
1/4 cup water
1/4 cup Truvia
strawberries, and fresh herbs for garnish, optional
lemonade
juice of 4 - 6 lemons, approximately 1 cup
2 tsp Truvia, add more if you like it sweeter
2 cups vodka, Belvedere, 16 ounces
5 1/2 cups water, filtered, chilled (plus 2 additional cups if not adding vodka)
lemon twists, and fresh herbs for garnish, optional
Instructions
simple syrups
Heat water and fruit (blueberry, rhubarb or strawberry from above) in small sauce pan.

When water starts to simmer, add Truvia and mix well.

Heat until fruit begins to break down and Truvia has dissolved.

Pour into blender and blend until smooth.

Add to skinny lemonade recipe.

Chill until ready to serve and then pour over ice.

Serve with optional fresh fruit and fresh herbs for garnish!
lemonade
Combine all ingredients in a large pitcher and stir well.

Refrigerate until chilled and serve over ice with garnish.

Really want to go all out? Combine this hard lemonade with any of our Flavored Skinny Simple Syrup recipes to add a burst of colorful fresh fruit flavor, including strawberry, blueberry and rhubarb (trust us, it's delicious). Just cut the truvia from the Skinny Lemonade recipe and add one of the syrups.
Notes
Simple syrups are great for flavoring your favorite iced tea, too!
Calories: 186kcal, Carbohydrates: 33g, Protein: 1g, Fat: 0.2g, Saturated Fat: 0.03g, Polyunsaturated Fat: 0.1g, Monounsaturated Fat: 0.03g, Sodium: 6mg, Potassium: 150mg, Fiber: 22g, Sugar: 8g