White Cranberry Cosmo
When it comes to cocktail hour this holiday, be daring and think outside the box! Don't bore your guests by serving a traditional red Cosmopolitan year after year. Add sophistication and diversify the flavor with our white cranberry cosmo!
We used white cranberry juice and ginger simple syrup for a completely different look and taste.
To cut down on the calories, we used Truvia, a natural sweetener, instead of sugar. Your guests are sure to be impressed with our new twist on an old favorite!
If desired, frost the rim of a chilled martini glass by moistening with a little white cranberry juice then dipping the rim in granulated sugar.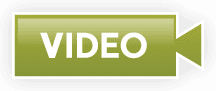 Watch our video on how to peel and grate ginger!
White Cranberry Cosmo Cocktail Recipe
Break tradition this holiday by serving our white cranberry cosmo cocktail. We use ginger simple syrup to add a new twist to an old favorite.
Ingredients
Yield: 6 servings
ginger simple syrup
1 1/2 cups water
1/2 cup Truvia sweetener
1 Tbsp ginger, chopped
Instructions
Mix water, Truvia and ginger in small saucepan and boil 1-2 minutes. Reduce heat and simmer 6 minutes, or until liquid is reduced by half then allow to cool.

Add cranberry juice, vodka, triple sec and simple syrup to pitcher and mix well.

Fill cocktail shaker halfway with ice and top off with cosmo mix. Shake vigorously then pour into glass. Repeat for remaining servings.
Notes
Everyone will want to know what makes your white cocktail so special. Are you willing to tell them?
Calories: 238kcal, Carbohydrates: 38g, Protein: 0.1g, Fat: 0.04g, Saturated Fat: 0.01g, Polyunsaturated Fat: 0.01g, Monounsaturated Fat: 0.01g, Sodium: 18mg, Potassium: 26mg, Fiber: 5g, Sugar: 32g