Beef Broccoli Stir-Fry
We love take-out, but not the extra sugar, salt and additives it can come with! We wanted to make something just as tasty but lighter and fresher and our easy beef broccoli stir-fry recipe turned out just right!
We came up with all kinds of tricks to make this dish taste just as delicious as what you're used to from a restaurant, and we were shocked that the results truly taste just as good—no joke! The sauce is super flavorful and serves as a great marinade for the steak. By cooking the broccoli with water instead of oil we were able to lighten things up a bit.
What's more, our beef broccoli stir-fry is prepped in minutes and cooks even faster. This means you can have an amazing dinner on the table in a flash and it's cost-effective to boot!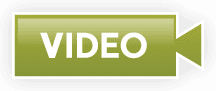 Watch our video on how to peel and grate ginger!
Beef Broccoli Stir-Fry Recipe
Our Chinese beef broccoli stir-fry is a fresh and tasty alternative to take-out!
Ingredients
Yield: 4 -6 servings
1/2 cup low-sodium beef broth, or chicken broth
1/3 cup low sodium soy sauce
2 Tbsp brown sugar
3 cloves garlic, minced
2 tsp ginger, grated
2 Tbsp cornstarch
1/4 tsp red pepper flakes, crushed
1 lb beef top sirloin, or flank steak, cut into thin strips
1 head broccoli, florets and tender stem
1/4 cup water
1 Tbsp oil
Instructions
In a small bowl, add broth, soy sauce, brown sugar, garlic, ginger, cornstarch and red pepper and whisk until combined. Slice beef against the grain into thin slices then place in a medium-sized bowl. Pour ¼ cup sauce over beef and stir to coat. Set aside for 15–20 minutes to let beef marinate.

Place a wok or large skillet over medium-high heat and allow it to become hot. Add broccoli and water then cover, stirring frequently, until the florets become bright green and are cooked through but not mushy—about 5–6 minutes. It may be necessary to add a bit more water if it gets too dry but all water should be evaporated by the time broccoli is tender. Transfer broccoli to a plate then cover loosely to keep warm and set aside.

Return skillet or wok to heat then add oil. Allow oil to get hot, then add beef. Stir-fry the beef for about 3–4 minutes until it is no longer pink. Pour in reserved sauce and cook, stirring constantly, until sauce comes to a boil.

Reduce heat and simmer for about 1 minute until sauce is very thick and glossy. Add broccoli and stir to coat with sauce. Continue cooking only until broccoli is heated through and has reached desired tenderness. Remove from heat and serve immediately.
Notes
Place meat in the freezer for 15 minutes prior to slicing—it will firm up and become much easier to cut thin slices!
Calories: 355kcal, Carbohydrates: 17g, Protein: 26g, Fat: 20g, Saturated Fat: 7g, Polyunsaturated Fat: 2g, Monounsaturated Fat: 1g, Sodium: 526mg, Potassium: 366mg, Fiber: 3g, Sugar: 7g