Chicken and Quinoa-Stuffed Peppers
We're all looking for ways to eat healthy these days and we've come up with a winner! These chicken and quinoa-stuffed peppers go straight to the top of our list.
Quinoa and goat cheese are a perfect way to acquire more protein from your diet, and they're gluten-free and absolutely delicious when blended with fresh vegetables.
If you're not familiar with quinoa, now's the time to give it a try. This South American whole grain is cooked the same as rice, but has a completely different texture, due to its seeds.
Goat cheese not only adds protein and extra taste to vegetables, it is also high in calcium, vitamins A and B-6, lower in fat and calories and often easier to digest.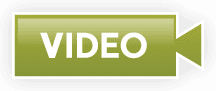 Watch our video on how to make quinoa!
Chicken and Quinoa-Stuffed Peppers Recipe
Forget the ground chuck! Make these chicken and quinoa-peppers for a yummy gluten-free meal—they are too good to pass up!
Ingredients
Yield: 4 servings
Instructions
Preheat oven to 350 degrees. Line baking sheet with parchment paper.

Bring water to a boil in a medium-sized saucepan. Add quinoa, thyme, 1½ teaspoons salt and ¾ teaspoon pepper. Cook quinoa covered over low heat for about 15 minutes or until water is absorbed and quinoa is soft.

Leave the lid on the pan and let sit for 5 minutes. Remove the lid and fluff the quinoa with a fork. Set aside.

Add 1 Tbsp of oil to a sauté pan over medium heat and cook chopped chicken for about 10 minutes. Add garlic and cook 1 minute. Stir in spinach, cherry tomatoes and olives then add the cooked quinoa. Stir in goat and Parmesan cheeses. Remove from heat and set aside.

Cut each pepper in half vertically so half the stem remains on each pepper half. Scrape out seeds and stuff with filling. Place peppers on baking sheet and bake 20 minutes.
Notes
Forget the chicken and double the recipe to make this a vegetarian feast!
Calories: 296kcal, Carbohydrates: 23g, Protein: 22g, Fat: 14g, Saturated Fat: 6g, Polyunsaturated Fat: 2g, Monounsaturated Fat: 6g, Cholesterol: 42mg, Sodium: 1174mg, Potassium: 1072mg, Fiber: 7g, Sugar: 7g