Spinach Mushroom Chicken Crepes
Our spinach, mushroom and chicken crepes are out of this world. This recipe totally knocks it out of the park—you have to try them!
Crepes can be a little intimidating to make, but as luck would have it, the grocery store sells crepes ready-made, so all you have to do is construct the filling. Just look in the produce section at your local grocery store—they're typically packaged in bags like tortillas.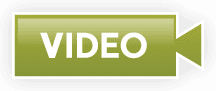 Watch our video on how to make basic crepes!
Spinach Chicken Crepes Recipe
Chicken crepes with spinach and mushrooms make a delicious and savory breakfast or brunch meal.
Ingredients
Yield: 8 -9 stuffed crepes
Instructions
Combine baby spinach and water in large skillet then place over medium heat. Heat spinach, tossing occasionally until completely wilted and achieves a uniform, dark green color. Transfer spinach to colander to drain and cool.

Return skillet to medium heat to melt butter. Add onions then cook for about 3–4 minutes, until they are translucent and tender. Add garlic, mushrooms and salt then toss to coat evenly with butter. Let cook for about 8 minutes—until the mushrooms are cooked and the liquid has completely evaporated. Add white wine (if using) and thyme then cook for about 2 minutes, until completely evaporated. If you're not using wine, continue on to the next step.

Add thyme, diced or shredded chicken and chicken broth then bring to a bubble. Continue cooking for about 5–6 minutes until the liquid has reduced by at least half. Reduce heat to low then stir in the cream cheese and Parmesan. Squeeze as much liquid as possible from the spinach, coarsely chop then stir it into the sauce. Once cheese melts and the spinach has incorporated, remove skillet from the heat then preheat the oven to broil.

Coat a 9" x 13" casserole dish with cooking spray and set aside. Place approximately ½ cup of filling into the center of each crepe then roll up like a burrito. Arrange filled crepes in casserole dish then top with shredded mozzarella cheese.

Place crepes under the broiler for 1½–2 minutes just to melt cheese and brown it slightly, but don't walk away! Keep an eye on these while they are under the broiler because they can burn quickly! Remove from oven and serve immediately. Enjoy!
Notes
Take special care to follow the directions for reducing the liquid—the filling needs to be thick enough to fill the crepes without making them soggy! The wine is optional, but it will add fabulous depth and flavor without tasting too boozy.
Calories: 424kcal, Carbohydrates: 22g, Protein: 26g, Fat: 26g, Saturated Fat: 12g, Polyunsaturated Fat: 3g, Monounsaturated Fat: 8g, Cholesterol: 208mg, Sodium: 692mg, Potassium: 406mg, Fiber: 2g, Sugar: 5g