Chocolate Chunk Quinoa Cookies
The next time you're making quinoa, make a little extra so you can whip up a batch of cookies with a little something healthy!
Your food processor will turn quinoa into a paste that makes an awesome batter when mixed with butter, sugar and vanilla. Add regular or gluten-free flour and you have chewy chocolate chunk quinoa cookies to enjoy!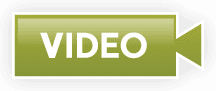 Watch our video on how to make quinoa!
Chocolate Chunk Quinoa Cookies Recipe
Quinoa in a dessert? You'd never know it when you taste these yummy chocolate chunk quinoa cookies loaded with fiber and protein!
Ingredients
Yield: 24 cookies
1 cup cooked quinoa, cooled
1/2 cup unsalted butter
3/4 cup brown sugar
1/2 cup granulated sugar
1 tsp salt
1 tsp pure vanilla extract
1 tsp baking soda
1 3/4 cup all-purpose flour, or gluten-free all-purpose flour
1 cup chocolate chunks, semisweet or dark
Instructions
Preheat oven to 350 degrees and line 2 cookie sheets with parchment paper. Place quinoa in a food processor and pulse, scraping down sides often until it becomes a paste. Add butter, sugars, salt and vanilla then pulse until completely combined.

Transfer to a mixing bowl then sift in flour and baking soda. Mix until combined then fold in chocolate chunks. Drop golf ball-sized portions onto cookie sheets.

Bake 12–13 minutes or until lightly brown around edges and centers are firm. Remove from oven, cool on wire racks and enjoy!
Notes
Whenever cooking quinoa, be sure to rinse it well first to get rid of its naturally bitter taste.
Calories: 155kcal, Carbohydrates: 24g, Protein: 2g, Fat: 6g, Saturated Fat: 4g, Polyunsaturated Fat: 0.2g, Monounsaturated Fat: 1g, Cholesterol: 10mg, Sodium: 158mg, Potassium: 43mg, Fiber: 1g, Sugar: 13g