Honey Teriyaki Chicken Wings
You can't call it a game day party without serving wings. This honey teriyaki chicken wings recipe has just the right amount of tart and tangy for a flavorful fun twist to the traditional fare.
Baking powder is the secret ingredient to this lip-smacking party snack—it removes the moisture so the oven can bake every morsel to just the right crispiness. Doesn't your mouth start to water just thinking about it?
You don't need to go crazy with the sauce—because it has such a full-bodied flavor, a little bit goes a long way. You can also feel better about indulging in this sweet and savory treat because they're baked, not fried!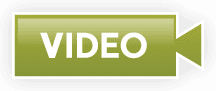 Watch our video on how to peel and grate ginger!
Honey Teriyaki Chicken Wings Recipe
Wings are a game day favorite! Whip up this flavorful and delicious honey teriyaki chicken wings recipe. They're the perfect balance of sweet and tangy!
Ingredients
Yield: 12 servings
wings
4 - 5 lbs chicken wings, rinsed and dried
salt and pepper
2 1/2 tsp baking powder
honey teriyaki sauce
1 cup low-sodium soy sauce
1/2 cup orange juice, freshly squeezed if possible
juice of 1 lemon
1 Tbsp garlic, minced
2 Tbsp ginger, freshly grated
1/2 cup honey
3 Tbsp rice vinegar
1/4 cup brown sugar, light or dark
1/2 tsp red pepper flakes, or more to taste
1/4 cup water
2 Tbsp cornstarch
sesame seeds, for garnish
Instructions
Place rack in center of the oven then preheat to 375 degrees. Coat a baking sheet with cooking spray then set aside. If you are making the full 5 lbs of wings, you may need 2 baking sheets. Don't overcrowd the wings on the pan or they won't become crispy! If you have a wire cooling rack, you can set that inside of your baking sheet and bake the wings on top of it so they stay crispy all around.

Add rinsed and dried chicken wings to a large bowl then season lightly with salt and pepper. Sprinkle baking powder over wings, tossing occasionally to lightly dust each wing. Toss until each wing is evenly coated then transfer to prepared baking sheet.

Space wings as far apart as possible then bake 45–55 minutes, turning once or twice during the process. Each time you turn the wings, spoon off any liquid that accumulates on the bottom of the pan. This will help the wings develop a crispier texture.

Meanwhile, add soy sauce, orange juice, lemon juice, garlic, ginger, honey, rice vinegar, brown sugar and red pepper flakes to a medium saucepan then place over medium heat. Let sauce to come to a full rolling boil then reduce the heat to medium-low and simmer sauce for 8–9 minutes, just to reduce and thicken it slightly and allow the garlic and ginger a chance to flavor the sauce.

While the sauce simmers, stir together the water and cornstarch then set aside until sauce is ready. Remove sauce from heat momentarily then whisk in the cornstarch mixture. Stir until completely combined then return pan to heat. Turn heat up to medium then bring mixture to a boil. Once the sauce comes to a boil, reduce heat to low and simmer for 1 minute. Remove sauce from the heat, cover the pan then set aside until the wings are finished baking.

Once wings are cooked through and crispy, transfer them to a large bowl then toss with the desired amount of sauce. You can also spoon the sauce over the wings directly on the pan if desired. Reserve extra sauce for dipping later. Transfer the coated wings back onto the baking sheet then return to the oven for 8–10 minutes—just until the glaze becomes dark and sticky!

Remove wings from oven then spoon a little sauce from the pan back onto the wings for extra flavor. Sprinkle with sesame seeds then let wings cool for a few minutes before digging in—these are sticky and hot! Enjoy!
Notes
If you want to turn up the heat, double up on the red pepper flakes when preparing the honey teriyaki sauce!
Calories: 521kcal, Carbohydrates: 22g, Protein: 42g, Fat: 29g, Saturated Fat: 8g, Polyunsaturated Fat: 6g, Monounsaturated Fat: 11g, Cholesterol: 125mg, Sodium: 1561mg, Potassium: 333mg, Fiber: 0.2g, Sugar: 18g