One Pan Mexican Chicken Quinoa
Let's be honest—cleanup after making a home-cooked meal can be a total hassle. Our Mexican chicken quinoa rids dinner of all post-meal annoyances by using just a single skillet.
It's simple to prepare, plus it's also really healthy. Packed with veggies, this quinoa dish is the perfect solution for using up your garden's mid- to late-summer bounty—bell peppers, zucchini and corn…toss it all in to cook!
For an even fresher seasonal meal, make your own pico de gallo to sprinkle on top. Finish it all off with some cheese and a dollop of sour cream, or just eat it as is; it's so good any which way.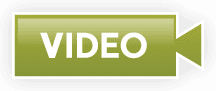 Watch our video on how to make quinoa!
One Pan Mexican Chicken Quinoa Recipe
This one pan Mexican chicken quinoa dish is easy to make, healthy and packed with vegetables.
Ingredients
Yield: 6 -8 servings
1 1/2 lbs boneless, skinless chicken breast
2 Tbsp olive oil
1 tsp salt
1/2 tsp pepper
1 red bell pepper, seeded and cut into 1" pieces
1 small to medium zucchini, or Mexican squash, cut into ½" pieces
1 tsp ancho chili powder
1/2 tsp cumin
1/2 tsp dried thyme
1 1/4 cups salsa, or pico de gallo (mild, fresh , medium or hot)
15 oz can black beans, drained and rinsed
1 cup uncooked quinoa
1 cup low-sodium chicken broth
juice of 1/2 of a lime
1/4 cup cilantro, chopped
corn chips, for garnish
Instructions
Rinse chicken breasts under cool water, pat dry with a paper towel and cut the chicken into 1" cubes. Place a 12" skillet with a tight fitting lid over medium-high heat and add the olive oil.

Once the oil is hot, add the cubed chicken and season with 1 tsp salt and ½ tsp pepper. Allow the chicken to cook for about 4–5 minutes, until it begins to brown on the outside. (Don't worry if the chicken is not cooked through at this point; just get some nice brown color on the outside.)

Add the bell pepper, zucchini, chili powder, cumin and thyme and stir to combine. Allow the mixture to cook for about 2–3 minutes and then add the salsa, black beans and quinoa. Stir to thoroughly combine and evenly distribute the quinoa.

Pour the chicken broth over the top of the dish, trying to wash the quinoa from the top of the chicken and veggies down into the liquid in the skillet. Taste a small amount of the broth and adjust with additional salt if necessary.

Bring the liquid to a boil, then cover and reduce heat to low. Allow the dish to simmer for 20–25 minutes or until the quinoa is tender and the liquid has been absorbed. Remove from the heat and squeeze the juice of ½ lime over the top of the casserole, then sprinkle with chopped cilantro. Serve immediately with a few lime wedges on the side and some corn chips added for crunch. Enjoy!
Notes
Craving a vegetarian foodie fiesta? Use vegetable broth and nix the chicken!
Calories: 425kcal, Carbohydrates: 54g, Protein: 34g, Fat: 11g, Saturated Fat: 2g, Polyunsaturated Fat: 1g, Monounsaturated Fat: 5g, Cholesterol: 56mg, Sodium: 1250mg, Potassium: 261mg, Fiber: 11g, Sugar: 3g