Potato Quinoa Patties
You can eat potato quinoa patties like hash browns, served on a bed of fresh greens for lunch or enjoy them as a vegetarian main course for dinner. What's more, they're just as tasty on day two—just nuke them in the microwave for a few minutes!
These patties are so flavorful! The potato is complemented by the nutty flavor of the quinoa with green onion adding a pop of that fresh onion flavor you love!
Serve this potato quinoa patties recipe with a sprinkle of sea salt and a little fresh chopped green onion on top. We're looking forward to trying this dish with a couple of poached eggs—what about you? Join the conversation on Facebook using #EverydayDishes!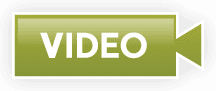 Watch our video on how to make quinoa!
Potato Quinoa Patties Recipe
Crispy, savory, vegetarian and gluten-free, this potato quinoa patties recipe can be served for breakfast, lunch, dinner or even as a hearty snack!
Ingredients
Yield: 6 -8 patties
Instructions
Add quinoa, water and ¼ tsp salt to a small saucepan over medium-high heat. Bring to a boil then cover and reduce heat to low. Simmer 18–20 minutes until quinoa is tender. Remove from heat to let cool slightly.

Place peeled baked potatoes into a medium mixing bowl and mash coarsely using a fork until mostly smooth. Add beaten egg, sliced green onion, ½ tsp salt, pepper and garlic powder then mix until completely combined. Gently stir in cooled quinoa.

Place large skillet over medium heat. Add enough oil to coat the bottom of the pan by about ¼". While the oil is heating, scoop ¼ cup of potato quinoa mixture and form into patties.

Carefully place as many patties as you can in the skillet (without overcrowding), working in batches if necessary. Fry for about 5 minutes per side or until golden brown and crispy. Remove from oil then place on a paper towel-lined plate to drain excess grease. Sprinkle with a little salt then serve while hot and crispy.
Notes
You can easily bake these instead of frying—just place them in the oven on 375 degrees for 18–25 minutes depending on thickness!
Calories: 174kcal, Carbohydrates: 33g, Protein: 6g, Fat: 3g, Saturated Fat: 0.4g, Polyunsaturated Fat: 1g, Monounsaturated Fat: 1g, Cholesterol: 35mg, Sodium: 701mg, Potassium: 551mg, Fiber: 3g, Sugar: 1g