Easy Pea-sy Quinoa Salad
It's springtime! And that means asparagus is at its seasonal best. Put it to delicious use in our easy pea-sy quinoa salad. It's light, crisp and so yummy.
We designed this recipe so that the heat from the cooked quinoa will steam the asparagus and defrost the peas. That also makes the salad cool much quicker, which means you don't have to wait long to enjoy your creation! The petite peas add just a hint of sweetness and crunch to the salad. And the tasty lemon vinaigrette can be used on so many other recipes, so make a little extra. High-quality Parmesan will also give the best flavor.
Enjoy!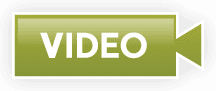 Watch our video on how to make quinoa!
Quinoa Salad with Asparagus and Peas Recipe
Take advantage of spring's affordable asparagus with this recipe for fresh and tasty quinoa salad.
Ingredients
Yield: 8 servings
lemon vinaigrette
2 Tbsp shallot, finely chopped, or red onion
1/4 cup lemon juice
1/3 cup olive oil
2 tsp honey
1/2 tsp salt
1/4 tsp pepper
salad
1 cup uncooked quinoa
1 3/4 cups water
1/2 tsp salt
1 bunch asparagus, cut into 1" pieces
1 bag petite peas, still frozen
1/2 cup Parmesan cheese, coarsely shredded
salt and pepper
Instructions
In a small bowl, add chopped shallot or red onion and lemon juice and allow the shallot or onion to soak in the juice for a few minutes to soften the harsh flavor. Add olive oil, honey, salt and pepper and whisk to combine. Cover and refrigerate dressing.

Add quinoa, water and salt to a medium-sized saucepan and place over high heat. Allow water to come to a boil then cover and reduce heat to low. Simmer the quinoa, covered, for 18–20 minutes or until all water is absorbed and quinoa is tender. Remove from heat, fluff quinoa with a fork and transfer into a large mixing bowl.

Add asparagus pieces into hot quinoa and allow the heat and steam from the quinoa to cook the asparagus for 3–4 minutes or longer, until it reaches desired tenderness. Once asparagus is tender, add entire bag of frozen peas and stir to combine. The frozen peas will cool the quinoa and defrost the peas at the same time.

Pour dressing over salad mixture and toss to combine. Cover and refrigerate until completely chilled. Just before serving, stir in grated Parmesan and season to taste with salt and pepper.
Notes
Serve this quinoa salad as a side dish or as a light and fresh vegetarian main course!
Calories: 201kcal, Carbohydrates: 19g, Protein: 6g, Fat: 12g, Saturated Fat: 2g, Polyunsaturated Fat: 1g, Monounsaturated Fat: 7g, Cholesterol: 4mg, Sodium: 427mg, Potassium: 47mg, Fiber: 2g, Sugar: 2g