Roasted Eggplant Dip Video
Eggplant dip is something a little different, but is also a perfect complement to hummus or French onion dip if you're serving appetizers to friends!
When making this recipe, don't skip the step of sweating your eggplant or your dip will have a bitter aftertaste. If you have time to caramelize the onions before you begin (it's not hard, but it takes 40 minutes), it will add extra flavor. But believe me when I tell you, I've made this dip plenty of times without the extra step and it is super delicious.
Step this dip recipe up a notch by serving it in a homemade bread bowl!
This post may include links to purchase items from our affiliates.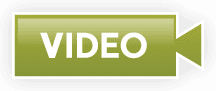 Watch our video on how to make roasted eggplant!
Roasted Eggplant Dip Recipe
In this video, I'll show you how to make eggplant dip. It's super easy to make, low in carbs and delicious!
Ingredients
Yield: 8 servings
2 lbs eggplant, approx. 2–3 medium
1 Tbsp kosher salt
1/3 cup olive oil, plus 1 Tbsp
1 cup yellow onion, diced
2 cloves garlic, minced
1 tsp dried mint
1 Tbsp lime juice
1/3 cup plain yogurt
salt and pepper, to taste
olive oil, drizzle for garnish, optional
fresh parsley, chopped, for garnish, optional
Instructions
Peel eggplant with a potato peeler and slice crosswise into ½" slices. Place in a colander and rinse with water. Arrange wet slices on a half baking sheet and sprinkle both sides generously with salt and let the slices sweat and release their bitter liquid for 20 minutes.

Preheat oven on the broil setting.

Rinse eggplant thoroughly of salt and pat dry. Rinse and dry the baking sheet.

Return slices to the dry baking sheet and drizzle with olive oil. Place pan under the broiler and cook for 3–4 minutes on each side until they are nicely browned.

Meanwhile, in a large skillet, sauté onion in 1 Tbsp of olive oil 3–4 minutes until translucent or

caramelize

them if you have the time. Add garlic and mint, bloom for 30 seconds. Remove from heat.

Remove eggplant from the oven and allow to cool. Place cooled eggplant and onions into a food processor or blender and pulse to purée. Fold in yogurt, lime juice, salt and pepper to taste. Drizzle with olive oil and sprinkle with chopped fresh parsley, if desired. Enjoy with pita chips or veggie sticks.
Notes
This dip is amazing with fresh vegetable sticks or all by itself!
Calories: 130kcal, Carbohydrates: 9g, Protein: 2g, Fat: 11g, Saturated Fat: 2g, Polyunsaturated Fat: 2g, Monounsaturated Fat: 8g, Cholesterol: 1mg, Sodium: 135mg, Potassium: 302mg, Fiber: 4g, Sugar: 4g