How to Make Roasted Eggplant Video
We love roasted eggplant because it's so hearty and flavorful, and is easily made into a main course or side dish. Because it offers such versatility and gusto, you'll want to find out how to make the perfect roasted eggplant by watching this quick and easy video tutorial.
We've infused this full-flavored vegetable with a nice quality olive oil—which is soaked up to perfection—then added fresh rosemary, garlic, salt and pepper. After you learn a few simple techniques, you'll be an eggplant-roasting sensei—and even the kids will want to eat it.
This recipe needs just 10 minutes of preparation, and the rest is cook/wait time in the oven. Basically, you can't afford to not watch this video!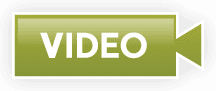 Watch our video on how to make roasted eggplant dip!
How to Make Roasted Eggplant Recipe
Make the perfect roasted eggplant! Watch this quick and easy video tutorial to become an eggplant roasting master.
Ingredients
Yield: 6 servings
2 lbs eggplant, 2–3 medium
1 Tbsp kosher salt
1/2 cup olive oil
2-3 tsp rosemary, or 2–3 dried
2 cloves garlic, pressed
salt and pepper, to taste
Instructions
Peel eggplant with a potato peeler and slice crosswise into ½" slices. Place in a colander and rinse with water. Arrange wet slices on a ½ baking sheet, sprinkle both sides generously with salt, and let the slices sweat and release their bitter liquid for 20 minutes.

In a small saucepan over medium-high heat, warm oil and spices together until mixture starts to bubble and becomes very fragrant. Remove from heat and let cool completely. Strain into a liquid measuring cup and set aside. (For this recipe, you will only need ¼ cup of the infused oil. Save the rest for a later use.)

Preheat oven on the broil setting.

Rinse eggplant thoroughly of salt and pat dry. Rinse and dry the baking sheet. Return eggplant slices to the dry, clean baking pan in a single layer and drizzle with ¼–1/3 cup of the cooled, infused olive oil. Place pan under the broiler and cook for 3–4 minutes on each side until they are nicely browned. Remove from oven and add salt and pepper to taste. Enjoy warm.
Notes
Eggplant is so 'meaty' that you can easily make it into a main course!
Calories: 197kcal, Carbohydrates: 9g, Protein: 2g, Fat: 19g, Saturated Fat: 3g, Polyunsaturated Fat: 3g, Monounsaturated Fat: 13g, Sodium: 216mg, Potassium: 355mg, Fiber: 5g, Sugar: 4g