Gluten-Free Turkey Quinoa Meatballs
Our turkey quinoa meatballs are delicious, healthy and packed with protein! And best yet—you can prep them early then leave them in the slow cooker until you're ready to eat!
They are also gluten-free! We used quinoa instead of breadcrumbs and they came out with just the right texture. Now turkey can be a bit dry, so we added a small amount of olive oil to the recipe. Serve turkey quinoa meatballs over gluten-free spaghetti or even on their own!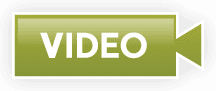 Watch our video on how to make quinoa!
Slow Cooker Gluten-Free Turkey Quinoa Meatballs
Ingredients
Yield: 8 -10 servings
2 lbs ground turkey
3/4 cup cooked quinoa
3 cloves garlic, minced
1 large egg, beaten
2 Tbsp olive oil
3 Tbsp Romano cheese, grated, or Parmesan cheese
2 tsp dried basil
1 tsp dried oregano
1/2 tsp onion powder
1/2 tsp salt
1/2 tsp pepper
28 oz can crushed tomatoes with Italian herbs
15 oz can crushed tomatoes with Italian herbs
1 tsp dried basil
1 tsp dried oregano
2 bay leaves
1 pinch sugar, if needed
Instructions
Preheat oven to 425 degrees then coat a rimmed baking sheet with non-stick spray. In a large bowl, add ground turkey, cooked quinoa, garlic, egg, olive oil, cheese, basil, oregano, onion powder, salt and pepper. With your hands or a wooden spoon, mix ingredients together gently, but thoroughly.

Portion turkey mixture into cocktail-sized meatballs, somewhere between the size of a ping-pong ball and a golf ball—using the same size scoop that you make cookies with will make fast work of this! Roll mixture between both palms until you achieve a smooth surface on the outside of the meatball—this process will ensure that the meatballs will not fall apart in the sauce. Space meatballs evenly on the prepared baking sheet.

Place tray in oven and let bake for 12 minutes. While meatballs are baking, add crushed tomatoes, basil, oregano and bay leaves into slow cooker and mix well.

Remove meatballs from oven then let cool for 5 minutes before transferring them to the sauce. Cook on low for 6–8 hours then taste the sauce for seasoning—if the sauce is a bit acidic, add a pinch of sugar to balance it out. Don't forget to remove the bay leaves before serving. They are indigestible!

Serve over gluten-free spaghetti. Enjoy!
Notes
Slow-cooked tomatoes can taste slightly acidic. To solve that dilemma, add a pinch of sugar to bring back the sweet!
Calories: 268kcal, Carbohydrates: 13g, Protein: 19g, Fat: 13g, Saturated Fat: 3g, Polyunsaturated Fat: 3g, Monounsaturated Fat: 6g, Cholesterol: 90mg, Sodium: 852mg, Potassium: 248mg, Fiber: 1g, Sugar: 6g