Upgraded Ramen Noodles
Everyone remembers their frugal beginnings—hoarding the super-store sized rations of ramen in the pantry—but we've got an upgraded ramen noodles recipe inspired by Thai Tom Yum, a traditional Thai hot and sour soup, and it will knock your socks off!
You'd never guess that this inexpensive packet of noodles, along with a few other simple ingredients, would yield a dish worthy of company! With yummy mushrooms, dried ginger, crisp yellow onion, sweet Roma tomato and a kick of lime—you'll sriracha your way to happiness, bite by bite.
The preparation couldn't be easier—simply combine the ingredients in a large saucepan! Break out the chopsticks and enjoy!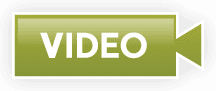 Watch our video on how to peel and grate ginger!
Upgraded Ramen Noodles Recipe
It's inexpensive and easy to make—and you won't believe it's ramen! Try this delicious, Thai-inspired, upgraded ramen noodles recipe.
Ingredients
Yield: 2 servings
2 packages ramen noodles, (any flavor such as: chicken, oriental or shrimp)
4 cups water
1/4 cup yellow onion, finely diced
1 zest of lime
juice of 1 lime, about 1 Tbsp
1 tsp ginger, dried, or fresh grated ginger if available
1 Tbsp soy sauce
1 - 2 tsp sriracha sauce, homemade, or any hot chili garlic sauce
1/4 cup coconut milk
1/2 cup mushrooms, sliced
1 Roma tomato, seeded and coarsely chopped
Instructions
Remove noodles and spice packet from packaging then set aside.

Place large saucepan over medium heat and add the water, seasoning packets (2), onion, lime zest, lime juice, ginger, soy sauce and sriracha.

Bring mixture to a boil then add uncooked noodles. Let noodles cook for 1 minute, just until they have softened slightly and begun to separate. Add coconut milk, mushrooms and tomatoes then continue cooking until the noodles are cooked through and tender.

Transfer noodles to a bowl then garnish with chopped cilantro, chopped chili and additional lime wedges if desired. Enjoy!
Notes
Don't worry if you don't have coconut milk. We absolutely love the flavor, but this recipe will still be yummy without it!
Calories: 438kcal, Carbohydrates: 63g, Protein: 11g, Fat: 15g, Saturated Fat: 8g, Polyunsaturated Fat: 0.1g, Monounsaturated Fat: 0.01g, Sodium: 2166mg, Potassium: 250mg, Fiber: 4g, Sugar: 8g