Honey Ginger Iced Tea
Are you bored with your regular old iced tea regimen? Embrace the onset of warm weather and mix up your hydration routine with our refreshing honey ginger iced tea recipe!
You can make this flavored tea using antioxidant-packed green tea or super-caffeinated black tea bags—whatever you prefer. Simply grate or chop fresh ginger to infuse the tea. Add a generous squeeze of fresh lemon juice if you like a citrus twist. Stir in the honey and then take a sip to determine if you need additional sweetener.
You can make this tea as strong or as light as you wish, just make sure you give the ingredients enough time to infuse in the mixture.
We haven't tried it for ourselves (yet), but we're willing to bet our honey ginger iced tea will taste great with a splash of citrus vodka! Share all the ways you enjoy this recipe on Twitter using #Everyday_Dishes.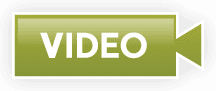 Watch our video on how to peel and grate ginger!
Honey Ginger Iced Tea Recipe
Say hello to warm weather with a honey ginger iced tea. Slightly sweet and a little spicy, it's unique flavor will keep you cool all summer long.
Ingredients
Yield: 2 - 8 oz servings
2 cups water, boiling
2 tea bags
1 tsp ginger, grated
2 Tbsp honey
Instructions
Add 2 cups of water into a microwave-safe bowl or measuring cup. Microwave for 2-3 minutes until the water is boiling. Carefully remove the hot water from the microwave and add 2 tea bags and the ginger and let the mixture steep for 5-6 minutes.

Remove the tea bags and stir in the honey while the tea is still hot. Allow the tea to cool to room temperature.

Strain the mixture over a tall glass of ice and serve with a slice of lemon.

Enjoy!
Notes
If you don't like your tea super sweet, substitute the honey with agave nectar. Agave nectar is still sweet, but has a mellower flavor than honey. | refreshing honey ginger iced tea with lemon
Calories: 65kcal, Carbohydrates: 17g, Protein: 0.1g, Fat: 0.01g, Saturated Fat: 0.002g, Polyunsaturated Fat: 0.002g, Monounsaturated Fat: 0.002g, Sodium: 6mg, Potassium: 40mg, Sugar: 17g