Strawberry Ginger Margarita
Transport yourself to a tropical island with a blender and a few fresh ingredients—our frozen strawberry ginger margarita recipe will tickle your taste buds with the tart and tangy flavor of yummy berries, minced ginger and lime.
All you have to do is dump the ingredients into the blender and push a button. In a matter of seconds you'll purée your way to happy hour. We used pre-minced ginger, which is found in a tube in the produce section of the super market and opted for frozen strawberries to keep the cocktail extra cold.
For the full tropical vibe, wet the rim of your serving glasses using a wedge of lime, then dip the glass in a shallow plate of granulated sugar.  Pour the frozen mixture into each glass and garnish appropriately—just be careful, these little devils are potent!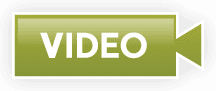 Watch our video on how to peel and grate ginger!
Strawberry Ginger Margarita Recipe
Forget margarita mix! Make your own frozen strawberry ginger margarita using only fresh ingredients!
Ingredients
Yield: 2 cocktails
1 cup ice, crushed
2 heaping cups strawberries
1/4 cup granulated sugar
1 tsp ginger, minced
3 oz tequila
3 Tbsp triple sec, or orange liquour
3 Tbsp lime juice
wedges lime, for garnish if desired
Instructions
Combine ingredients in a blender then pulse until desired consistency is achieved. Pour into glasses, garnish then serve immediately.
Notes
If you can't find pre-minced ginger, simply use fresh ginger root by peeling first then putting it through the garlic press.
Calories: 363kcal, Carbohydrates: 57g, Protein: 2g, Fat: 0.2g, Saturated Fat: 0.02g, Polyunsaturated Fat: 0.04g, Monounsaturated Fat: 0.02g, Sodium: 6mg, Potassium: 101mg, Fiber: 4g, Sugar: 44g