Wild Berry Sidecar Cocktail
Whip up a drink made especially for sipping using our wild berry sidecar cocktail recipe. The drink first appeared in the early 1900s and is rumored to have been created for a gent whose preferred mode of transportation was a motorcycle sidecar.
All on its own, this drink is a little stiff—that's why we whipped up a homemade wild berry simple syrup and sugared the rim—it really takes the edge off! Select whichever brandy you like to make this drink. The Cointreau will bring a citrus element to the cocktail along with the fresh-squeezed lemon juice.
Traditionally, sidecars are served in martini glasses, but we prefer our wild berry sidecar cocktail in a tumbler glass packed with ice and a lemon twist!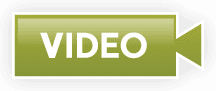 Watch our video on how to make simple syrup!
Wild Berry Sidecar Cocktail Recipe
This wild berry sidecar cocktail recipe is a classic drink made new using homemade berry simple syrup!
Ingredients
Yield: 2 servings
wild berry simple syrup
1 cup blackberries, frozen
1/2 cup water
1/2 cup sugar
Instructions
Combine 1 cup frozen blackberries, water and sugar in a medium-sized saucepan over medium-high heat. Bring to a boil.

Remove from heat when sugar has dissolved completely then set aside to cool.

Once cooled, strain through a sieve, discarding the pulp and seeds. This should yield about 1½ cups of blackberry simple syrup.

Pour into cocktail shaker with brandy and Cointreau, shake with cracked ice. Strain into chilled glass packed with ice then drop in lemon twist.
Notes
Make a wild berry 'Chelsea' sidecar by swapping the brandy for your favorite gin!
Calories: 291kcal, Carbohydrates: 28g, Protein: 0.1g, Sodium: 2mg, Potassium: 20mg, Fiber: 0.1g, Sugar: 22g