BLT Salad with Buttermilk Ranch Dressing
We love to cave into our cravings—especially when we can cut a few corners while doing it. Our BLT salad with buttermilk ranch dressing checks every box on the ingredients we love while skipping out on the carbs.
We used butter lettuce in this recipe because of its tender, sweet-flavored leaves and stems that give it a nice, crunchy texture. The recipe is also quite versatile, because if you're trying to feed it to the kids, you can always throw the contents of this dish in a tortilla and feed them on the go.
The buttermilk dressing couldn't be easier to make, and we quite like the idea of using fresh ingredients for salad dressing. It's so much better than store-bought!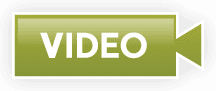 Watch our buttermilk ranch dressing video!
BLT Salad with Buttermilk Ranch Dressing
BLTs aren't just for sandwiches. We made a yummy BLT salad with homemade buttermilk dressing instead!
Ingredients
Yield: 4 -6 servings
Instructions
In a medium-sized mixing bowl, whisk all ingredients for the dressing until completely combined and no lumps remain. Cover with plastic wrap and refrigerate at least 1 hour to allow the seasonings to distribute their flavor.

While the dressing is chilling, wash and tear lettuce into bite-sized pieces then set aside.

Dice bacon and place in a medium-sized skillet over medium heat. Cook 7–8 minutes until slightly crispy but still tender. Transfer the bacon bits to a paper towel-lined plate to drain. Set aside.

Just before serving, toss the lettuce leaves, corn kernels, bacon and cherry tomato halves in a large bowl.

Serve with the homemade ranch dressing on the side. Enjoy!
Notes
Refrigerate any leftover salad dressing in an airtight container for up to one week.
Calories: 271kcal, Carbohydrates: 35g, Protein: 13g, Fat: 9g, Saturated Fat: 3g, Polyunsaturated Fat: 1g, Monounsaturated Fat: 1g, Cholesterol: 22mg, Sodium: 935mg, Potassium: 443mg, Fiber: 6g, Sugar: 8g