Broccoli Cheddar Quinoa Bites
This recipe meets all the pre-requisites for our go-to meal category! It's hearty and healthy, easy to make, cheesy and flavorful.
Save time by pulsing broccoli in a food processor to achieve the right consistency, and sub any of your favorite 'melty' cheeses like provolone or Monterey jack instead of using cheddar.
Plain and simple—these broccoli cheddar quinoa bites are delicious! Serve them during any meal, any time of day or enjoy them between meals as a healthy snack!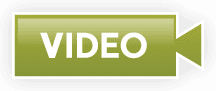 Watch our video on how to make quinoa!
Broccoli Cheddar Quinoa Bites Recipe
Broccoli cheddar quinoa bites are bound to be a new family favorite—gluten-free and vegetarian, they can be served as a meal or an after-school snack!
Ingredients
Yield: 30 -40 bites
2 cups cooked quinoa
1 cup broccoli, finely chopped, firmly packed
1 cup sharp cheddar cheese, grated
2 green onions, sliced
2 large eggs, lightly beaten
1/2 tsp garlic powder
2 Tbsp Parmesan cheese
1/2 tsp salt
1/4 tsp pepper
Instructions
Preheat oven to 375 degrees then line a baking sheet with parchment paper and coat lightly with cooking spray.

Add cooked quinoa, chopped broccoli, cheddar cheese and green onion to a large mixing bowl then toss until combined.

Mix in eggs, garlic powder, Parmesan cheese, salt and pepper until completely combined.

Scoop onto prepared baking sheet using a small scoop or tablespoon. Compress mixture into the spoon (or scoop) as much as possible, but keep in mind it's not necessary for the mixture to cook in a spherical shape. The egg and cheese will bind the bites together after they are baked.

Bake 20–25 minutes or until lightly browned on the outside. Remove from oven, let rest for 5 minutes before serving.
Notes
If you're looking to save time, simply press the mixture into a well-greased 9" square casserole dish then bake until set and cut. You don't have to roll them into balls.
Calories: 52kcal, Carbohydrates: 3g, Protein: 3g, Fat: 3g, Saturated Fat: 2g, Polyunsaturated Fat: 0.1g, Monounsaturated Fat: 1g, Cholesterol: 21mg, Sodium: 119mg, Potassium: 55mg, Fiber: 0.4g, Sugar: 0.1g