Chicken Lettuce Wraps with Peanut Sauce Video
Our chicken lettuce wraps recipe is a perfect appetizer, weeknight meal or afternoon snack. In fact, they're so easy to make (and undeniably delicious) you can easily prepare this recipe in advance then take it to go for your daily lunch or a picnic.
There are several ways to make this dish. Chicken, beef, pork and tofu are all viable options for the filling. If you like it hot, you can also double up on the spice. We're not satisfied until our noses are running from the heat!
We used butter lettuce in this recipe because they're easy to fill, wrap and eat—although we imagine it would also be fun to make a 'boat' full of the chicken and peanut sauce with a leaf of romaine or endive.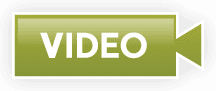 Watch our video on how to peel and grate ginger!
Chicken Lettuce Wraps with Peanut Sauce Recipe
Light, bright and refreshing—this amazing recipe for chicken lettuce wraps with peanut sauce is so easy to make! Watch the video.
Ingredients
Yield: 4 servings
sauce
1/4 cup creamy peanut butter
1 Tbsp rice vinegar
1 tsp sesame oil
2 Tbsp soy sauce
2 Tbsp sugar
1 tsp red pepper flakes
1/4 cup water
wraps
16 cups butter lettuce, 1 head
1 1/2 lbs ground chicken
1 tsp salt
1 medium onion, diced
1 1/2 cups mushrooms, sliced
3 Tbsp garlic, minced, about 8 cloves
1 1/2 tsp ginger, minced
1 Tbsp cornstarch, dissolved in 2water
3 Tbsp low-sodium soy sauce
1 1/2 Tbsp red wine vinegar
1/2 tsp red pepper flakes
3/4 cup carrots, shredded
3 green onions, sliced
1 1/2 tsp sesame oil
Instructions
In a small bowl, whisk together the peanut butter, rice vinegar, sesame oil, soy sauce, sugar, red pepper flakes and water. Pour into a serving dish and set aside.

Prepare lettuce 'cups' by removing the core from a head of lettuce then peel leaves, one by one, from the head of lettuce. Rinse lettuce cups in cold water then pat dry. Refrigerate until ready to serve.

Place large skillet over medium-high heat then add the ground chicken and salt. Break chicken into small pieces and cook just until no pink remains—about 5 minutes. The chicken does not need to be cooked through—just give it a head start.

Add onions, mushrooms, garlic and ginger then cook an additional 3–4 minutes, until onion softens and becomes translucent. Dissolve the cornstarch in the water and add the soy sauce, red wine vinegar and red pepper flakes. Pour this mixture over the chicken and stir to combine then allow the liquid to come to a bubble. Reduce heat to medium-low and let chicken cook in the sauce about 5 minutes.

Stir in shredded carrots and sliced green onions and cook just until they are heated and the green onion begins to soften. Remove from heat then stir in sesame oil. Transfer filling to a serving dish and serve with crispy cold lettuce cups filled to the brim with this yummy filling and lightly drizzle with peanut sauce. Enjoy!
Notes
Despite the lack of visible wheat in this recipe, make sure you purchase gluten-free soy if you are serving this dish to a gluten-intolerant crowd!
Calories: 424kcal, Carbohydrates: 31g, Protein: 45g, Fat: 16g, Saturated Fat: 3g, Polyunsaturated Fat: 2g, Monounsaturated Fat: 3g, Cholesterol: 99mg, Sodium: 2154mg, Potassium: 775mg, Fiber: 5g, Sugar: 16g