Kale and Quinoa Patties
Enjoy a superfood kind of meal that's delicious and good for you! Our spicy kale quinoa patties recipe is a scrumptious substitute for those rubbery veggie patties you've been choking down.
We cannot begin to express the utter deliciousness of this recipe without you trying it for yourself. Quinoa, which tastes like a cross between brown rice and couscous, is combined with fresh kale, yellow onion, chives, Parmesan cheese and spices. Bottom line—it will rock your taste buds!
Quinoa, pronounced keen-wah, is the star ingredient in this recipe. It cooks quickly—only requiring about 5–10 minutes—has the highest protein content of all the grains (it's actually a seed, not a grain) and is gluten-free. Score!
These patties are great served alongside a fresh salad, and we're anxious to try them for breakfast! We imagine fried eggs, a nest of hash browns and these glorious patties. Delish!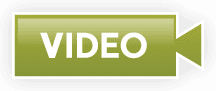 Watch our video on how to make quinoa!
Kale and Quinoa Patties Recipe
Try superfoods that are delicious and good for you! Our healthy kale quinoa patties recipe is a scrumptious substitute for rubbery-tasting veggie patties.
Ingredients
Yield: 10 patties
Instructions
Preheat oven to 350 degrees.

Whisk 3 eggs until smooth. Combine egg mixture with quinoa, Parmesan, green onion, salt and cayenne pepper in a medium mixing bowl.

Heat 2 Tbsp olive oil in skillet on medium heat then sauté onions and jalapeño for approximately 2 minutes. Add garlic and cook 1 minute before adding kale to skillet. Cook until kale is bright green and soft.

Add kale mixture to quinoa mixture, then add breadcrumbs and stir to combine.

Place a clean skillet on medium heat and add enough oil to coat the bottom.

Form patties using ½ cup of quinoa mixture and place patties on a baking sheet. If you are having trouble forming patties because the mixture is too loose, add 1–2 Tbsp flour.

Using a spatula, transfer the prepared patties to the skillet, being careful not to splash hot oil or overcrowd the pan. Fry until golden brown on each side, 3–4 minutes per side.

Remove patties from the skillet and let drain on a paper towel. To ensure the patties are fully cooked, pop them in the oven for 8-10 minutes. Serve with a dollop of sour cream or Greek yogurt!
Notes
Sweating means to draw the moisture out without browning. Sautéing is when you cook over medium-high heat to brown the veggies, sweating is cooking them over medium heat until they are soft and translucent, but not brown. It helps to build their flavor.
Calories: 173kcal, Carbohydrates: 21g, Protein: 8g, Fat: 7g, Saturated Fat: 2g, Polyunsaturated Fat: 1g, Monounsaturated Fat: 3g, Cholesterol: 67mg, Sodium: 473mg, Potassium: 287mg, Fiber: 2g, Sugar: 1g