Miso Soba Noodles
If you love miso (and we definitely do), then you'll go nuts for our miso soba noodles recipe! Yummy warm broth, juicy mushrooms, baby spinach and soba noodles will cure a cold or satisfy your itch for Asian cuisine.
You can bump up the protein a number of ways—vegetarians can add tofu, or if you enjoy a little meat, chicken or pork as a tasty alternative. Of course, this soup is great as-is with a side of perfectly-cooked hardboiled eggs.
If you're not sure where to find miso, look near the tofu in the refrigerated or produce section of your local supermarket. All the ingredients are available at a regular grocery store, so don't bother yourself going to a specialty market to find the goods.
Putting the ingredients together is done in a flash. With five minutes to prep and 20 minutes to cook, a warm, comforting meal is ready to serve in no time!
This post may include links to purchase items from our affiliates.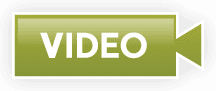 Watch our video on how to peel and grate ginger!
Miso Soba Noodles Recipe
When you're in the mood for something warm, savory and comforting, make a batch of miso soba noodles!
Ingredients
Yield: 6 servings
8 oz soba noodles, dried
water
4 cups chicken stock
2 cups water
1 tsp ginger, minced
8 oz shitake mushrooms, or cremini muchrooms, sliced
1/3 cup yellow miso paste, shiro miso
large handful baby spinach, about 1 cup
4 green onions, sliced
chicken, cooked, or diced tofu, optional
3 eggs, hardboiled, halved
Instructions
Bring a large saucepan of water to boil over high heat. Add noodles then cook until just tender, about 4 minutes. Drain and set aside.

Return saucepan to stove and reduce heat to medium. Add chicken stock, water and ginger then bring liquid to a boil. Reduce heat to medium-low and add mushrooms. Simmer mushrooms in broth for 10–12 minutes until softened.

Reduce heat to low then whisk in miso. Do not allow the liquid to boil once miso has been added. Taste for seasoning then add additional miso or a bit of soy sauce if broth lacks salt. If broth is too salty, just add a bit of water to dilute.

Add spinach and green onions then cook just until wilted and bright green. If adding items such as cooked chicken or tofu to soup, add them at this point and allow just enough time for them to warm.

Add noodles to bottom of serving bowl, ladle miso broth over noodles and add hardboiled egg. Serve while nice and hot.
Notes
Soba noodles are made from buckwheat and taste amazing!
Calories: 158kcal, Carbohydrates: 18g, Protein: 12g, Fat: 5g, Saturated Fat: 1g, Polyunsaturated Fat: 1g, Monounsaturated Fat: 2g, Cholesterol: 117mg, Sodium: 1127mg, Potassium: 327mg, Fiber: 1g, Sugar: 4g