Ranch Cheddar Chicken
Bored with the same old chicken recipes? Try our ranch cheddar chicken for something different. You can even have it ready ahead of time then pop it in the oven at your convenience.
We've done all the legwork, using just a few simple ingredients to make this quick and easy to prepare. Store-bought dressing as the marinade gives this recipe a jumpstart. You can soak the chicken in it overnight to make it extra moist and tender, or bread it right away and bake.
Ranch Cheddar Chicken Recipe Tips
When making the breading you'll want to mix in a blend of sharp—not regular—cheddar cheese and Parmesan for that added zing of flavor.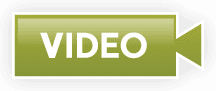 Watch our video on how to make buttermilk ranch dressing!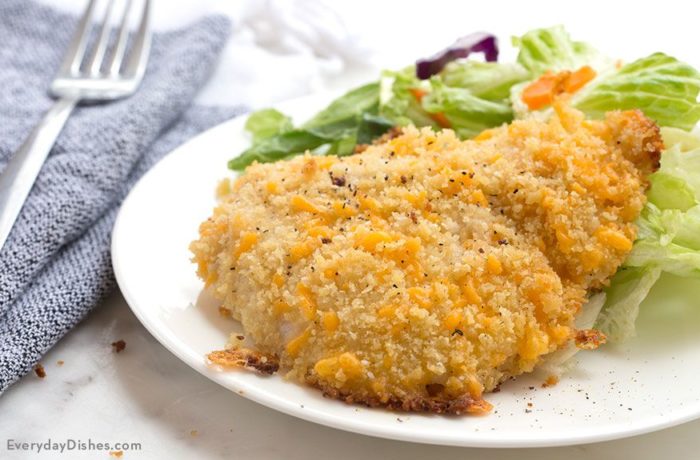 Ranch Cheddar Chicken Recipe
Ranch cheddar chicken has the perfect blend of dressing and cheese for a quick and easy flavorful dish. Hello weeknight dinner!
Ingredients
Yield: 8 servings
4 boneless, skinless chicken breasts, cut into cutlets
3/4 cup ranch dressing
3/4 cup panko breadcrumbs, or plain breadcrumbs
1/4 cup sharp cheddar cheese, finely shredded
1/4 cup Parmesan cheese, grated
Instructions
Preheat oven to 400 degrees. Line a baking sheet with parchment paper and spray with cooking spray.

Place cutlets in a large bowl then pour ranch dressing over the chicken and mix until evenly coated. Marinate for up to overnight or bread immediately.

To make the breading, add breadcrumbs, cheddar and Parmesan cheese into a shallow bowl then stir until well combined.

Remove chicken from dressing and allow the excess to drip off but leave any that clings to the chicken. Completely coat each breast in the breading mixture.

Arrange the chicken on the baking sheet, spritz top of chicken with cooking spray and bake 15-20 minutes or until the breading is crisp and chicken is cooked through. Remove from oven and allow it to rest 5 minutes before serving. Enjoy!
Notes
Place chicken on a parchment-lined baking sheet for easy cleanup and you're good to go.
Calories: 301kcal, Carbohydrates: 7g, Protein: 28g, Fat: 17g, Saturated Fat: 3g, Polyunsaturated Fat: 1g, Monounsaturated Fat: 3g, Cholesterol: 78mg, Sodium: 298mg, Potassium: 19mg, Fiber: 0.3g, Sugar: 1g