Spinach and Butternut Squash Salad
Healthful eating is often correlated with the two B's—boring and bland. We're here to dispel those rumors with our super-charged, super-food inspired, healthy spinach and butternut squash salad with avocado recipe.
This salad is easy to make and is so diverse for your dietary needs. Add grilled chicken, shrimp, scallops or fish to get a good dose of protein, and pair with any dressing your heart desires. A single squirt of lemon will even do!
The preparation is simple. Sprinkle a bowl of fresh spinach leaves with cubed butternut squash, sliced avocado and feta cheese. Sprinkle the salad with walnuts and add salt and pepper to taste. Splash with your favorite salad dressing and serve!
Because this salad requires so little prep, this recipe makes a perfect weeknight meal or side salad. You can even chop the ingredients in advance and throw it together when you're ready to dine.
Bon appetite! This healthy salad has a gourmet look and taste, even when you're short on time.
If you're feeling creative, serve this salad with quinoa mixed in, or swap the feta for crumbled goat cheese instead. You can even sprinkle this salad with pomegranate seeds when the fruit is in season!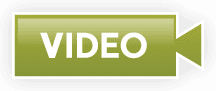 Watch our video on how to make quinoa!
Spinach and Butternut Squash Salad Recipe
Dig into a bowl of super-foods with our spinach and butternut squash salad recipe. Eating healthfully never tasted so good!
Ingredients
Yield: 1 serving
2 cups baby spinach, cleaned
1/2 cup roasted butternut squash
1/2 avocado, chopped
1/4 cup French feta, crumbled
2 Tbsp walnuts
black pepper, to taste
dressing
2 Tbsp olive oil
1 Tbsp lemon juice
1 tsp Dijon mustard
1/2 tsp honey
1/4 tsp kosher salt
black pepper, to taste
Instructions
Place spinach and roasted squash in a large bowl and set aside.

In a separate bowl, whisk together all dressing ingredients until it emulsifies, or comes together. Pour dressing over spinach mixture and toss to coat completely. Place spinach on individual plates (or leave in bowl) and garnish with roasted squash, diced avocado, feta crumbles and walnuts. Sprinkle with black pepper to taste and serve. Enjoy!
Notes
One cup of spinach has only seven calories! That's why it's such a great filler when you're watching your waistline.
Calories: 461kcal, Carbohydrates: 34g, Protein: 21g, Fat: 30g, Saturated Fat: 9g, Polyunsaturated Fat: 6g, Monounsaturated Fat: 4g, Cholesterol: 34mg, Sodium: 818mg, Potassium: 2931mg, Fiber: 17g, Sugar: 8g