Asian-Style Tilapia
Take the guesswork out of dinner preparations with this quick, easy and super-healthy Asian-style tilapia recipe. It's inexpensive, yet rich with authentic flavor—everything you want out of your evening meal.
Tilapia is easy to find at the supermarket and has a mild, flaky texture. This fish is perfect for adults and children who aren't huge fans of seafood because the meat doesn't have a "fishy" flavor.
Steamed broccoli and brown rice are great sides to accompany this dish. The whole idea is simplicity and wholesome dining. Of course, a glass of white wine won't hurt when you get ready to chow down!
If you want to cut a few corners prepping this meal, minced garlic and ginger are available at the market, making this dish a super-easy weeknight meal!
This post may include links to purchase items from our affiliates.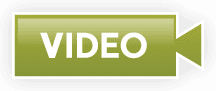 Watch our video on how to peel and grate ginger!
Asian-Style Tilapia Recipe
This Asian-style tilapia recipe is inexpensive, healthy and easy to make. The mild flavor from the fish paired with the sweetness of the sauce is amazing!
Ingredients
Yield: 4 servings
Instructions
Season both sides of the tilapia filets lightly with salt and pepper then dredge each filet in flour. Shake to remove excess flour then set aside.

Heat a large skillet over medium-high heat then add the oil. When the oil is simmering, add the tilapia filets and brown lightly on each side. The fish should be opaque and lightly golden brown but not overcooked. This will take about 3 minutes on the first side and 1–2 minutes on the second side.

Transfer the filets to a warm serving platter and cover lightly with foil.

Return the skillet to the stove and reduce the heat to medium. Add the garlic and ginger to the peanut oil that remains in the skillet and cook until the garlic is just beginning to lightly brown.

Remove the skillet from the heat and add the sesame oil, soy sauce, honey and lemon juice and stir to combine.

Spoon the sauce over the tilapia filets and sprinkle with green onion and sesame seeds. Serve immediately and enjoy!
Notes
Don't like to cook fish indoors? Grill the fish outside and cook the sauce on the stovetop!
Calories: 334kcal, Carbohydrates: 12g, Protein: 36g, Fat: 17g, Saturated Fat: 4g, Polyunsaturated Fat: 8g, Monounsaturated Fat: 4g, Cholesterol: 40mg, Sodium: 531mg, Potassium: 55mg, Fiber: 1g, Sugar: 4g