Savory Bacon Meatloaf
Our bacon meatloaf recipe is something to try! It's juicy, full of flavor, cheesy and topped with loads of yummy bacon. With salsa and jalapeño included in the mix, this traditional family favorite takes on a southwest vibe with a kick of spice.
We use a meatloaf pan rather than a traditional loaf pan because it allows all the water in the beef to drip away from the meatloaf during the cooking process. It prevents the protein 'foam' from developing on the sides, which is unappetizing.
The secret to a perfect meatloaf is to combine the ingredients gently. You don't want to compact the meat or else it becomes too dense to cook evenly.
This post includes links to purchase items you'll need from our affiliates.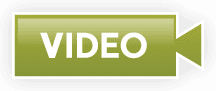 Watch our video on how to mince garlic!
Bacon Meatloaf Recipe
There's nothing ordinary about our savory bacon meatloaf recipe. It's packed with Mexican cheese blend, salsa and minced jalapeños!
Ingredients
Yield: 12 servings
12 oz thick-cut bacon
1/2 cup breadcrumbs
2 large eggs
1/2 cup Mexican cheese blend, shredded
2 lbs lean ground beef
1/4 cup salsa
1/4 cup red onion, finely diced
1 jalapeño, minced
1 Tbsp garlic, minced
1 tsp chili powder
1 tsp ground cumin
1 tsp salt
1/2 tsp black pepper
Instructions
Preheat oven to 350 degrees. Place a sheet of foil on a rack placed over a baking sheet. Poke holes in the foil and set the pan aside.

Mix all ingredients except bacon in a medium-sized mixing bowl just until uniformly combined. Place the mixture onto prepared pan and form the mixture into a loaf shape.

Place strips of bacon on top of the meat loaf diagonally running lengthwise. The strips should touch each other but not overlap. Now pull every other strip back halfway and place another strip of bacon running along the opposite diagonal. Return the pulled back strips to their original position and pull back the strips not pulled back the first time. Place another strip of bacon and return pulled back bacon to the first position. Continue until entire loaf is covered in a beautiful lattice.

Bake 85-95 minutes or until the center of the meatloaf reaches an internal temperature of 160 degrees. Remove from oven and rest 5 minutes before slicing and serving.
Calories: 230kcal, Carbohydrates: 5g, Protein: 21g, Fat: 14g, Saturated Fat: 6g, Polyunsaturated Fat: 0.4g, Monounsaturated Fat: 4g, Trans Fat: 0.5g, Cholesterol: 96mg, Sodium: 516mg, Potassium: 284mg, Fiber: 0.5g, Sugar: 1g