Chicken, Broccoli and Quinoa Casserole
Our quinoa casserole recipe is delicious, comforting and loaded with lean chicken and broccoli that's actually good for you! You can indulge in a hearty dish without the guilt!
This recipe comes together quickly, especially if you bake the chicken while the quinoa cooks on the stovetop. With all of the time that you'll save, you can prepare the homemade cheese sauce too!
Our quinoa casserole is a handy way to use leftovers—if you have extra chicken or quinoa on hand, it's a snap!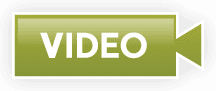 Watch our video on how to make quinoa!
Chicken, Broccoli and Quinoa Casserole Recipe
A healthier and hearty chicken, broccoli and quinoa casserole recipe you can feel better about feeding yourself and your family!
Ingredients
Yield: 8 -10 servings
1 cup uncooked quinoa, any color
2 cups water
1/2 tsp salt
2 lbs chicken breast
salt and pepper
3 Tbsp unsalted butter
1/4 tsp salt
1/2 yellow onion, diced
3 Tbsp all-purpose flour
1 1/2 cups milk
1 tsp garlic powder
1 tsp paprika
2 cups cheese, shredded, such as sharp cheddar, Monterey Jack or Mexican blend
1/4 cup Parmesan cheese, grated
4 - 5 cups broccoli, florets, chopped small (1 small head)
Instructions
Place rack in center of oven then preheat to 350 degrees. Coat a 9" x 13" casserole dish with cooking spray then set aside. Add uncooked quinoa, water and ½ tsp salt to a medium saucepan then place over high heat. Bring to boil, reduce heat to low, cover and then let simmer for 20 minutes until liquid is absorbed and quinoa is tender.

Season both sides of chicken breasts with salt and pepper and place chicken in prepared casserole dish. Bake for 18–20 minutes while the quinoa is simmering. Remove from oven and set aside to cool slightly.

Place a large skillet with high sides over medium heat and melt butter. Add onions and ¼ tsp salt then cook for 3–4 minutes, until the onions become translucent.

Add flour, stir until dissolved then cook for 1 minute. Slowly whisk in milk and stir until no lumps of flour remain. Stir in garlic powder and paprika then bring to a boil. Reduce heat to low and simmer for 5 minutes, stirring constantly.

Add shredded cheese and Parmesan cheese in increments, stirring after each addition until completely melted before adding the next. When the cheese is incorporated and the sauce is smooth, remove from heat then stir in the quinoa and chopped broccoli.

Transfer chicken breasts to a cutting board and dice or shred into bite-sized pieces then fold chicken into broccoli-quinoa mixture. (Chicken may be ever-so-slightly undercooked at this point, but don't worry, it will finish cooking in the oven.) Remove any liquid from casserole dish and re-coat with cooking spray.

Transfer mixture back into casserole dish and bake 35–45 minutes until hot and bubbly. Remove from oven and let cool 10 minutes before serving.
Notes
This quinoa and broccoli casserole is one of my favorite recipes to make for a potluck!
Calories: 426kcal, Carbohydrates: 24g, Protein: 39g, Fat: 19g, Saturated Fat: 10g, Polyunsaturated Fat: 1g, Monounsaturated Fat: 5g, Cholesterol: 107mg, Sodium: 650mg, Potassium: 288mg, Fiber: 3g, Sugar: 5g