Chicken Lettuce Wraps
We used hoisin garlic sauce and ground chicken in our chicken lettuce wrap recipe, but regular hoisin and other meat varieties and substitutions like beef, pork and tofu work just as well. The warm filling served inside cool, crisp Boston lettuce just screams satisfaction!
Despite the lack of visible wheat in this recipe, make sure you purchase gluten-free soy and hoisin sauce if you are serving this dish to a gluten-intolerant crowd!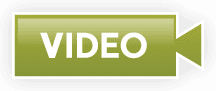 Watch our video on how to peel and grate ginger!
Chicken Lettuce Wraps Recipe
These homemade chicken lettuce wraps can be eaten as an appetizer or main dish.
Ingredients
Yield: 6 -8 servings
Instructions
Prepare lettuce 'cups' by removing the core from a head of lettuce then peel leaves, one by one, from the head of lettuce. Rinse lettuce cups in cold water then spin or pat dry. Refrigerate until ready to serve.

Place large skillet over medium-high heat then add the ground chicken. Break chicken into small pieces and cook just until no pink remains—about 5 minutes. The chicken does not need to be cooked through—just give it a head start.

Add onions, garlic and ginger then cook an additional 3–4 minutes, until onion softens and becomes translucent. Add hoisin garlic sauce, soy sauce, red wine vinegar and red pepper flakes. Stir to combine then allow the liquid to come to a bubble. Reduce heat to medium-low and let chicken cook in the sauce until it thickens and becomes a bit darker—about 8–10 minutes.

Stir in sliced green onions and water chestnuts then cook just until they are heated and the green onion begins to soften. Remove from heat then stir in sesame oil. Transfer filling to a serving dish and serve with crispy cold lettuce cups filled to the brim with this yummy filling. Enjoy!
Notes
Prepare your lettuce by removing the core then submerging it in cold water for a few minutes before you jiggle the leaves loose to keep it from tearing.
Calories: 263kcal, Carbohydrates: 15g, Protein: 23g, Fat: 12g, Saturated Fat: 3g, Polyunsaturated Fat: 3g, Monounsaturated Fat: 5g, Cholesterol: 66mg, Sodium: 782mg, Potassium: 402mg, Fiber: 2g, Sugar: 7g