Cold Noodle Salad with Peanut Sauce
Eating outdoors is always a treat but we often end up making the same old dishes to avoid food spoiling. Here's your chance to end the monotony with a cold noodle salad that leaves the mayo at home.
This is not your typical pasta. Peanut butter, soy sauce, a bit of sesame oil and ginger are just a few of the ingredients that give spaghetti noodles a delicate Asian flavor.
Crispy raw veggies such as shredded carrots along with thinly sliced green onions and red peppers complement the soft texture of the noodles perfectly.
This recipe can be made a day ahead and will feed a crowd so don't be surprised if it becomes your go-to salad for all of your summer picnics.
This post may include links to purchase items from our affiliates.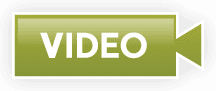 Watch our video on how to peel and grate ginger!
Cold Noodle Salad with Peanut Sauce Recipe
Cold noodle salad in a light peanut sauce makes a perfect summer side—no mayo, no worries!
Ingredients
Yield: 8 -10 servings
Instructions
In a large bowl, whisk together all ingredients for dressing and allow it to set at room temperature while the noodles cook.

Bring a large pot of salted water to a boil over high heat and cook noodles according to package instructions, until tender but still firm. Drain noodles, rinse with cold water then transfer to the bowl containing the dressing.

Add carrots, green onions, cilantro and bell pepper. Toss to coat with dressing then distribute veggies evenly throughout the noodles. Cover and refrigerate until ready to serve.

Just before serving, test for seasoning and add salt or soy sauce as needed. If the salad seems a little stiff, add a bit of water and toss to thin the dressing and loosen up the salad. Garnish with chopped peanuts and enjoy!
Notes
If the salad seems somewhat stiff whenever you're ready to serve it, add a little bit of water to thin the dressing and loosen the noodles.
Calories: 208kcal, Carbohydrates: 28g, Protein: 7g, Fat: 8g, Saturated Fat: 1g, Polyunsaturated Fat: 1g, Monounsaturated Fat: 1g, Sodium: 766mg, Potassium: 243mg, Fiber: 3g, Sugar: 6g