Lemon Ginger Muffins
Our lemon ginger muffins aren't terribly sweet, so they really highlight the bright flavor of the lemon and ginger glaze. Plus, this recipe makes use of both fresh and dried ginger, so it's really packing in the taste!
We love those tubes of grated ginger and garlic that you can find in the produce section of the grocery store. They allow you to use what you need and just refrigerate the rest. And since there's no waste, they're really not that much more expensive.
You may notice some small lumps in the batter when you mix together the wet and dry ingredients. Don't worry about those. They'll cook out during baking. If you stir the batter until they're gone, you'll end up over-mixing it.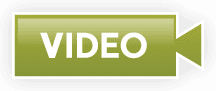 Watch our video on how to peel and grate ginger!
Lemon Ginger Muffins Recipe
Try something a little different with our recipe for lemon ginger muffins, a combo of flavors that is unexpected, unique and totally delicious.
Ingredients
Yield: 12 muffins
muffins
2 cups all-purpose flour
1/2 cup granulated sugar
1 tsp baking powder
1/2 tsp baking soda
1 tsp salt
1 large egg, plus one egg white
1 cup milk
2 tsp pure vanilla extract
1 zest of lemon
2 Tbsp lemon juice
3 Tbsp ginger, grated
1 cup unsalted butter, melted, cooled
lemon ginger glaze
1 cup powdered sugar
4 - 5 tsp lemon juice
1 zest of lemon
1/2 tsp dried ginger
Instructions
Preheat oven to 375 degrees, spray standard-sized muffin tin with cooking spray and set aside. In a large mixing bowl, whisk together flour, sugar, baking powder, baking soda and salt and set aside.

In a separate medium-sized mixing bowl, whisk eggs, milk, vanilla, lemon zest, lemon juice and ginger. Pour into large mixing bowl, on top of dry ingredients and then add in melted butter. Stir just until dry ingredients are fully incorporated and moist, even though batter may still be slightly lumpy.

Fill each muffin tin nearly full and then bake 14–16 minutes or until tops are firm and a tester comes out with a few moist crumbs attached. Cool muffins for 5 minutes and then transfer to a wire rack. Allow muffins to cool completely.

While the muffins are cooling, stir together all of the ingredients for the glaze in a small bowl. The glaze should be thick enough so that it will coat muffins without running off, but thin enough to stick to the top. Dip each muffin into glaze and allow them to set slightly before serving.
Notes
This recipe is great news if you don't own a stand mixer—muffins are always better when they're mixed by hand!
Calories: 299kcal, Carbohydrates: 35g, Protein: 3g, Fat: 17g, Saturated Fat: 10g, Polyunsaturated Fat: 0.4g, Monounsaturated Fat: 1g, Cholesterol: 60mg, Sodium: 312mg, Potassium: 314mg, Fiber: 2g, Sugar: 21g