Light Quinoa Salad
Quinoa is the perfect ingredient because it won't get mushy after time. This recipe is a gorgeous table-ready side dish for a potluck or picnic, and you can make it up to a day in advance. We know from taste-tester experience that this salad only gets better after setting overnight.
If you're looking for an entrée rather than a side dish, our light quinoa salad tastes great topped with grilled chicken or fish! You can even serve it lettuce wrap style—yum!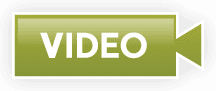 Watch our video on how to make quinoa!
Light Quinoa Salad Recipe
This light quinoa salad is rich in texture with the bright-tasting flavors you love!
Ingredients
Yield: 8 -10 servings
salad
1 cup uncooked quinoa, rinsed
2 cups water
1/2 tsp salt
1 cup red cabbage, chopped
1/2 cup red bell pepper, finely sliced
1 large carrot, grated or finely sliced
1/2 English cucumber, diced
1/3 cup cilantro, packed
2 green onions, sliced
3 Tbsp peanuts, chopped, roasted
salt and pepper, to taste
Instructions
Add rinsed quinoa, water and ½ tsp salt to a medium saucepan then place over high heat. Bring to a boil then cover and reduce heat to low. Simmer for 18–20 minutes until quinoa is tender. Set aside to cool. Meanwhile, place all remaining salad ingredients in a large bowl then toss to combine.

In a small mixing bowl, whisk together all ingredients for dressing until completely incorporated. Add dressing and cooled quinoa salad. Toss gently until combined. Season with salt and pepper then cover and refrigerate until ready to serve.
Notes
Only use fresh lime juice when making the dressing—the bottled variety is way too harsh for this recipe!
Calories: 94kcal, Carbohydrates: 14g, Protein: 2g, Fat: 4g, Saturated Fat: 1g, Polyunsaturated Fat: 2g, Monounsaturated Fat: 1g, Sodium: 317mg, Potassium: 144mg, Fiber: 1g, Sugar: 5g