Strawberry Crepes
Our strawberry crepes recipe is easy and elegant. We weren't so 'elegant' when we woofed down the final product in the test kitchen, but jeers of excitement from everyone holding a fork definitely ensued (and will for you too)!
You can easily whip up our basic crepes recipe the night before breakfast then store them until you're ready to make the filling. They're also available ready-made at your local supermarket—you can find them in the produce section packaged like tortillas.
Make extra crepes and eat them for dinner, too, with our yummy creamy chicken and spinach filling!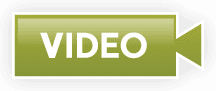 Watch our video on how to make basic crepes!
Strawberry Crepes Recipe
Make yummy strawberry crepes with this quick and easy recipe.
Ingredients
Yield: 8 crepes
Instructions
In a large bowl, or the bowl of a stand mixer, beat cream cheese until no lumps remain. Add powdered sugar, lemon zest, lemon juice and vanilla and beat until completely smooth, scraping the sides of the bowl often.

Add half (¾ cup) of the whipped cream then fold it into the cream cheese mixture to lighten the consistency. Once incorporated, gently fold in the remaining ¾ cup.

Place 2 generously heaping tablespoons of the cream mixture into the center of a prepared crepe then spread toward the edges. Add about ½ cup of the sliced strawberries on top and roll or fold the crepe as desired. Repeat with remaining ingredients.

Top each crepe with a light dusting of powdered sugar and a dollop of whipped cream and serve. Enjoy!
Notes
You can complement the cream filling with any seasonal fruit you like—the sweet notes of lemon zest and light dusting of powdered sugar will pair nicely with just about anything!
Calories: 366kcal, Carbohydrates: 38g, Protein: 9g, Fat: 20g, Saturated Fat: 10g, Polyunsaturated Fat: 2g, Monounsaturated Fat: 6g, Cholesterol: 141mg, Sodium: 285mg, Potassium: 162mg, Fiber: 2g, Sugar: 24g