Chinese Chicken Salad
This Chinese chicken salad recipe will knock your socks off! Aside from being a crowd pleaser, this dish is a much healthier option because it's made with boneless skinless chicken breast rather than fried chicken.
If you're a planner, this salad is perfect to make in advance and save for lunch at the office or between dropping the kids at school and practice. Simply prepare the ingredients and keep them separate from the salad dressing, then combine when you're ready to chow down.
The homemade dressing is as easy to make as the salad itself. The best part is that the dressing will last in the fridge for up to two weeks!
If you're looking to cut a few time-saving corners, you can purchase ginger at the grocery store already minced—just look for the product in a tube in the produce section next to the herbs.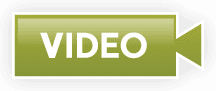 Watch our video on how to peel and grate ginger!
Chinese Chicken Salad Recipe
Whether you enjoy leafy greens or are just watching your waistline, this Chinese chicken salad recipe is super healthy and packed with lip-smacking flavor!
Ingredients
Yield: 4 servings
2 boneless, skinless chicken breasts
1/3 cup low sodium soy sauce
2 Tbsp rice vinegar
3 Tbsp honey
1 Tbsp sesame oil
2 tsp ground ginger, or 1 tsp fresh minced ginger
1 clove garlic, finely minced
1 head Romaine lettuce, or iceberg lettuce
1 cup red cabbage, shredded
1 cup carrots, shredded
cilantro, or herbs such as green onion, chives, mint, etc.
1/2 cup sliced almonds
1 Tbsp sesame seeds
cracked pepper
Instructions
Place chicken breasts in a medium-sized saucepan then add enough water to cover by 1". Place the pan over medium then allow the water to achieve a simmer. Once the water begins to simmer, immediately turn the heat to low and keep the water just below a simmer for 12–15 minutes, until the chicken is cooked all the way through. Transfer chicken and let it cool. Meanwhile, discard the water.

In a small mixing bowl, whisk together all ingredients for the dressing then set aside. While the flavors combine in the dressing, shred the chicken breasts and assemble vegetables for the salad. Shred the chicken with 2 forks or dice it into bite-sized pieces.

In a large bowl, add the shredded chicken and toss it together with about ¼ cup of the dressing. Then, add the lettuce, cabbage, carrots, herbs, green onions and cucumbers. Add as much additional dressing as you would like and toss to combine. Ensure that you've added enough of the dressing to lightly coat all of the ingredients.

Serve the salad garnished with sliced almonds, sesame seeds and fresh cracked black pepper. Enjoy!
Notes
Want to add a fun twist to this salad? Add a few slices of mandarin oranges and enjoy!
Calories: 361kcal, Carbohydrates: 28g, Protein: 31g, Fat: 16g, Saturated Fat: 3g, Polyunsaturated Fat: 4g, Monounsaturated Fat: 8g, Cholesterol: 65mg, Sodium: 1396mg, Potassium: 374mg, Fiber: 5g, Sugar: 19g