Kale Gratin with Parmesan
Looking for a new way to prepare kale? Try this kale gratin recipe. Kale is packed with nutrients and this recipe is so delicious that you'll enjoy this serving of green veggies!
After you fall in love with this scrumptious kale gratin recipe, try another great way to prepare kale—make delicious kale quinoa patties!
This post includes links to purchase items you'll need from our affiliates.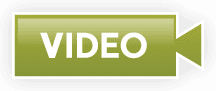 Watch our video on how to devein kale!
Kale Gratin with Parmesan Recipe
This individual recipe for kale gratin with Parmesan and panko is so rich and cheesy (and delicious), even the kids will ask for seconds!
Ingredients
Yield: 8 servings
10 cups kale, deveined and roughly chopped
1 tsp salt
2 Tbsp unsalted butter
2 Tbsp all-purpose einkorn flour, .562 oz or all-purpose flour
2 cloves garlic, minced
1/2 cup heavy cream
2 cups chicken stock
salt and pepper, to taste
1 1/4 cups Parmesan cheese, shredded, divided
1/4 cup panko breadcrumbs, einkorn or gluten-free
Instructions
Preheat oven to 350 degrees. Bring ½ cup water to boil in a large skillet then add salt and kale. Cook about 3 minutes. Drain and put to side in a separate bowl.

Melt butter in the same pan. When melted add flour and garlic and whisk to combine. Cook for 1 minute.

Add cream, chicken stock and salt and pepper to taste. Let cream mixture simmer for 3 minutes.

Add 1 cup Parmesan cheese to cream mixture. Add kale to cream mixture and combine.

Sprinkle breadcrumbs and ¼ cup Parmesan cheese over top of skillet.

Bake 20 minutes or until cheese is bubbly and breadcrumbs brown.

Serve immediately and enjoy!
Notes
Kale is loaded with antioxidants and fiber. I love eating delicious food that has great health benefits!
Calories: 191kcal, Carbohydrates: 13g, Protein: 8g, Fat: 12g, Saturated Fat: 7g, Polyunsaturated Fat: 1g, Monounsaturated Fat: 3g, Cholesterol: 38mg, Sodium: 573mg, Potassium: 406mg, Fiber: 2g, Sugar: 0.1g