Sesame Orange Chicken
You don't need to take a laborious trip to the specialty market to make this sesame orange chicken recipe. In fact, all the ingredients you need are readily available at your neighborhood supermarket!
Orange chicken tends to be a family favorite, and we've got the 4-1-1 on how to make it a healthier choice for the ones you love. This dish is made with lean white meat chicken breasts, and it's not deep fried like the typical restaurant fare.
Easy-to-find ingredients like orange marmalade, honey and soy sauce bring big flavor to this recipe, and dinner will come together quickly and be ready to serve in less than an hour! Get ready to chow down—and tell us how yours turned out on Facebook using #EverydayDishes!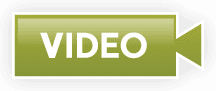 Watch our video on how to peel and grate ginger!
Sesame Orange Chicken Recipe
This sesame orange chicken recipe is not deep-fried, making it friendlier on the waistline, but still packed with flavor.
Ingredients
Yield: 6 -8 servings
2 lbs boneless, skinless chicken breasts
1 Tbsp cornstarch
2 Tbsp oil
1 1/4 cups orange juice
1/3 cup orange marmalade
1/4 cup honey
1/4 cup soy sauce
2 Tbsp lemon, or lime juice
1 Tbsp ginger, grated
1 Tbsp garlic, minced
1/2 tsp red pepper, crushed
2 tsp sesame seeds, plus more for garnish
2 tsp sesame oil
1/4 cup water
2 Tbsp cornstarch
rice, steamed, fresh
green onion, sliced, to garnish
Instructions
Rinse chicken under cool water then pat dry using paper towels. Cut chicken into 1" cubes then toss with 1 Tbsp cornstarch to coat. Place large skillet over medium-high heat then add oil. When the oil is hot, add chicken, separating pieces that are stuck together. Cook chicken until nicely browned, but not necessarily cooked through (about 6–7 minutes), stirring occasionally.

Meanwhile, stir together orange juice, marmalade, honey, soy sauce, lemon juice, ginger, garlic, red pepper, sesame seeds and sesame oil in a medium-sized mixing bowl.

Once chicken is nicely browned, pour sauce into skillet then bring to a bubble. Reduce heat to medium-low and simmer for 15 minutes.

Stir together ¼ cup water with 2 Tbsp cornstarch. After 15 minutes, the sauce will have thickened slightly due to evaporation as well as from the cornstarch that was added to the chicken. If you would like the sauce to be thicker, stir the cornstarch slurry into simmering sauce, a little at a time, until you have achieved the desired consistency.

Remove from heat then serve over a bed of fresh steamed rice. Garnish with sliced green onion and a few extra sesame seeds on top. Enjoy!
Notes
It is so much easier to cut chicken breasts when they are slightly frozen. Just pop them into the freezer for 10–15 min before slicing and it will be much easier to cut into cubes!
Calories: 401kcal, Carbohydrates: 38g, Protein: 36g, Fat: 12g, Saturated Fat: 3g, Polyunsaturated Fat: 4g, Monounsaturated Fat: 5g, Cholesterol: 88mg, Sodium: 721mg, Potassium: 167mg, Fiber: 1g, Sugar: 27g