Slow Cooker Mongolian Beef
Our slow cooker Mongolian beef recipe is absolutely delicious and prepped in 10 minutes flat—then let your slow cooker do the rest of the work!
We chose flank steak—a lean cut of meat—then trimmed and sliced it for faster cooking. You could even have a butcher do this for you when you buy it.
This super easy meal is all about the slightly sweet sauce. It can easily be sweetened to suit your personal taste by adding a little more brown sugar after cooking.
Our recipe calls for both yellow and green onions but timing is everything! Throw in the yellow onions for the last hour of cooking to prevent them from getting too mushy. Stir in the green ones at the very last second and the heat alone will soften them perfectly.
Pair this with cauliflower rice to make it a complete, macro-friendly meal!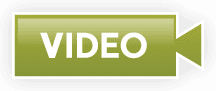 Watch our video on how to peel and grate ginger!
Slow Cooker Mongolian Beef Recipe
Our slow cooker Mongolian beef recipe is amazing! It's seriously just as good as your fave takeout!
Ingredients
Yield: 6 -8 servings
Instructions
Place sliced beef into a medium bowl and sprinkle with cornstarch. Stir to combine then set aside.

In a small bowl, add garlic, soy sauce, water, brown sugar and ginger. Stir until sugar has dissolved.

Pour sauce over meat and stir to make sure the sauce coats every piece of meat. Spray the inside of your slow cooker with cooking spray and add the beef and sauce mixture.

Cook on low for approximately 3 hours, stirring occasionally if possible. After 3 hours, add slices of yellow onion and stir to combine. Replace lid and cook on low for 1 additional hour. (If you'd rather cook the beef on high, begin checking it for tenderness after 2 hours. Once the meat is tender and sauce has thickened, add the onions.)

Just before serving, taste sauce for sweetness and add a bit more sugar if desired. Stir in sliced green onions then serve atop freshly steamed rice.
Notes
Be sure to use REDUCED-SODIUM soy sauce or it'll be way too salty!
Calories: 315kcal, Carbohydrates: 18g, Protein: 33g, Fat: 14g, Saturated Fat: 5g, Polyunsaturated Fat: 0.02g, Monounsaturated Fat: 0.01g, Cholesterol: 61mg, Sodium: 1237mg, Potassium: 49mg, Fiber: 0.4g, Sugar: 9g